Giclee, certificate of authenticity & framing
What is Giclee?
Giclee pronounced (zhee-klay) is a French word that means a spray or a spurt of liquid. It was first used by Jack Duganne in 1991, Los Angeles, California. In giclee printing, no screen or other mechanical devices are used and therefore there is no visible dot screen pattern. The image has all the tonalities and hues of the original painting.

The images are generated from high resolution digital scans or photographs of the art work if it is on canvas or too large to be scanned. Both of which have to be done by a professional. Colour matching to the original art work is then done on the computer with the artist and the printer and this can take a considerable amount of time.
It is then printed with archival quality inks onto either canvas, fine art, and photo-base paper. The first few trial prints are done to make sure that it matches as closely as possible to the original. These are known as "Artist Proofs"and are sometimes sold as AP I,II,II,V,VI.
The Giclee printing process provides better colour accuracy than other means of reproduction. Archival quality ensures that the prints are light-fast and non water soluble.

The quality of the Giclee print rivals traditional silver-halide and gelatin printing processes and is commonly found in museums, art galleries, and photographic galleries.
Certificates of Authenticity.
Most artists' prints come with a certifcate which authenicates that it is a print of a certain number edition and is signed and dated by the artist. 
Some are simply printed on card and filled in by the artist. Others are individually hallmarked or carry an unique number and recorded by the artist. This gives provenance to the print and reasssures the customer that the print is reproduced by the artist and is of a certain number.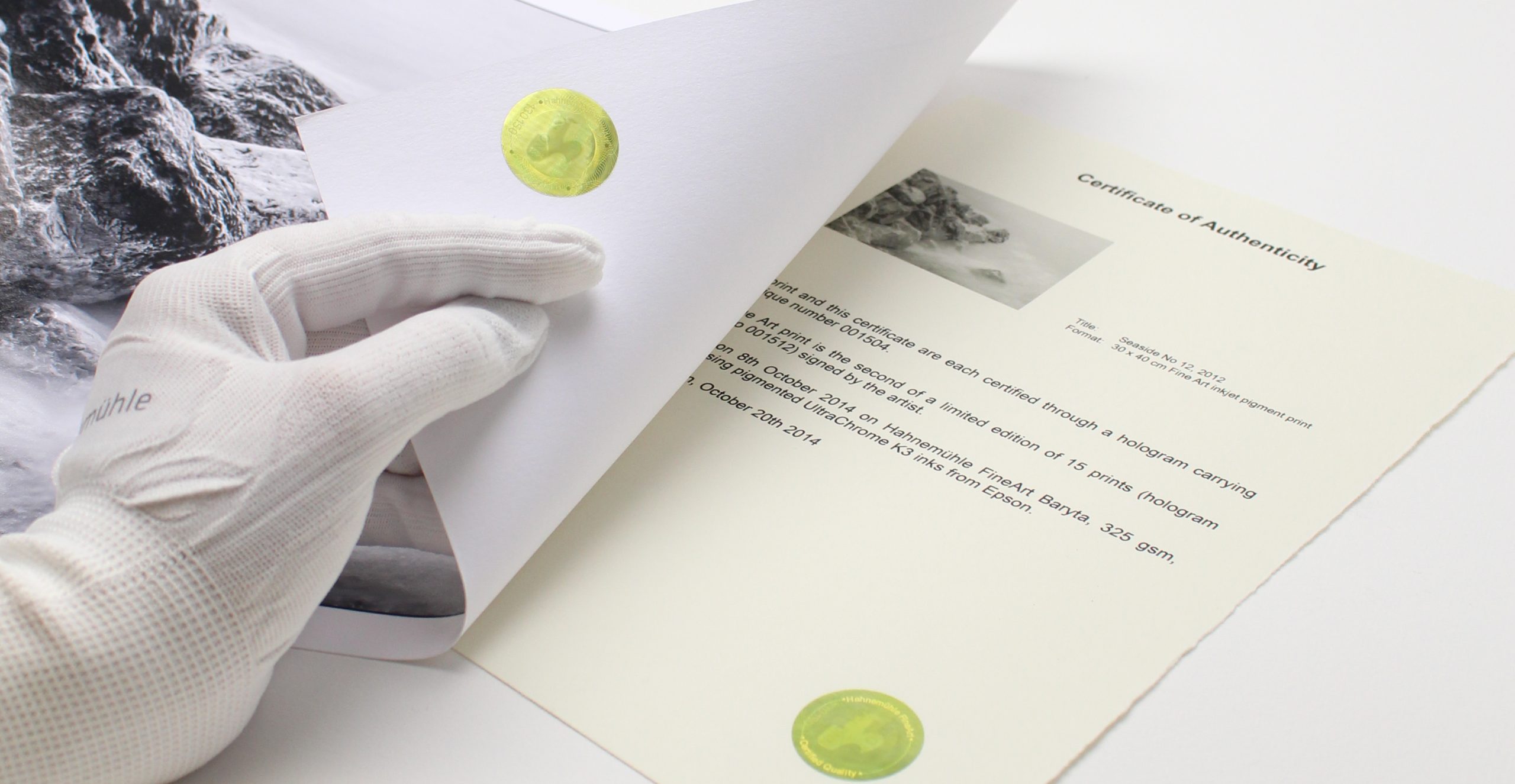 Framing
Framing is as much a piece of the finished artwork as the art itself.  Frames can either enhance or finish off a piece of artwork or they can overpower and diminish the art. It is always best to get an expert opinion. Here at Wildwood we offer a framing service and are always happy to help. 
The other consideration is the type of glass you use.
Normal framing glass is just a protection from dust.
Art Glass or TruVue glass offers UV protection and  minimal reflection, enabling the artwork to really be seen and protected. It is a lot more expensive than ordinary glass, however, it really is an investment in the long term. Most museums will use this type of glass to protect quality and historical works.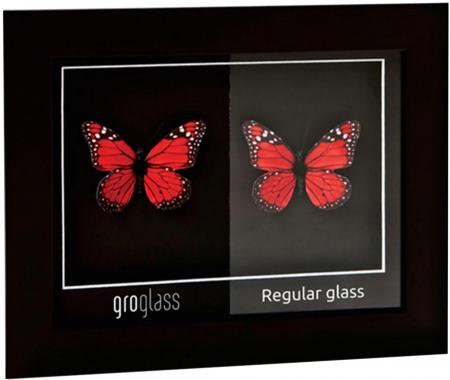 You can see the difference in the image to the left. If you are purchasing art that is already framed then there will be a sticker on the reverse to verify that it has art glass.
The two main manufacturers used by  the art industry seem to be Tru Vue and ArtGlass.