A Force of Nature
'A Force of Nature' 
Rosemary Bonney, Tessa Jane, Alan Dax,Shari Hills, Arthur Homeshaw,Jo Lilley, Rebecca De Mendonca, Michael Moss and Kim Pragnell.
This exhibition is running simultaneously with 'A Shared Perspective' Exhibition. It was just going to be the Spring Exhibition, but once the art work began to come in there seemed to be an underlying theme and that was why I named it A Force of Nature.
It is a dazzling mix of joy and energy in amazing colour and mark making. From the dark force of nature's crashing waves with sweeping brushstrokes to the gentle touch and colour of the serenity and calmness in the sunfilled frosty woods.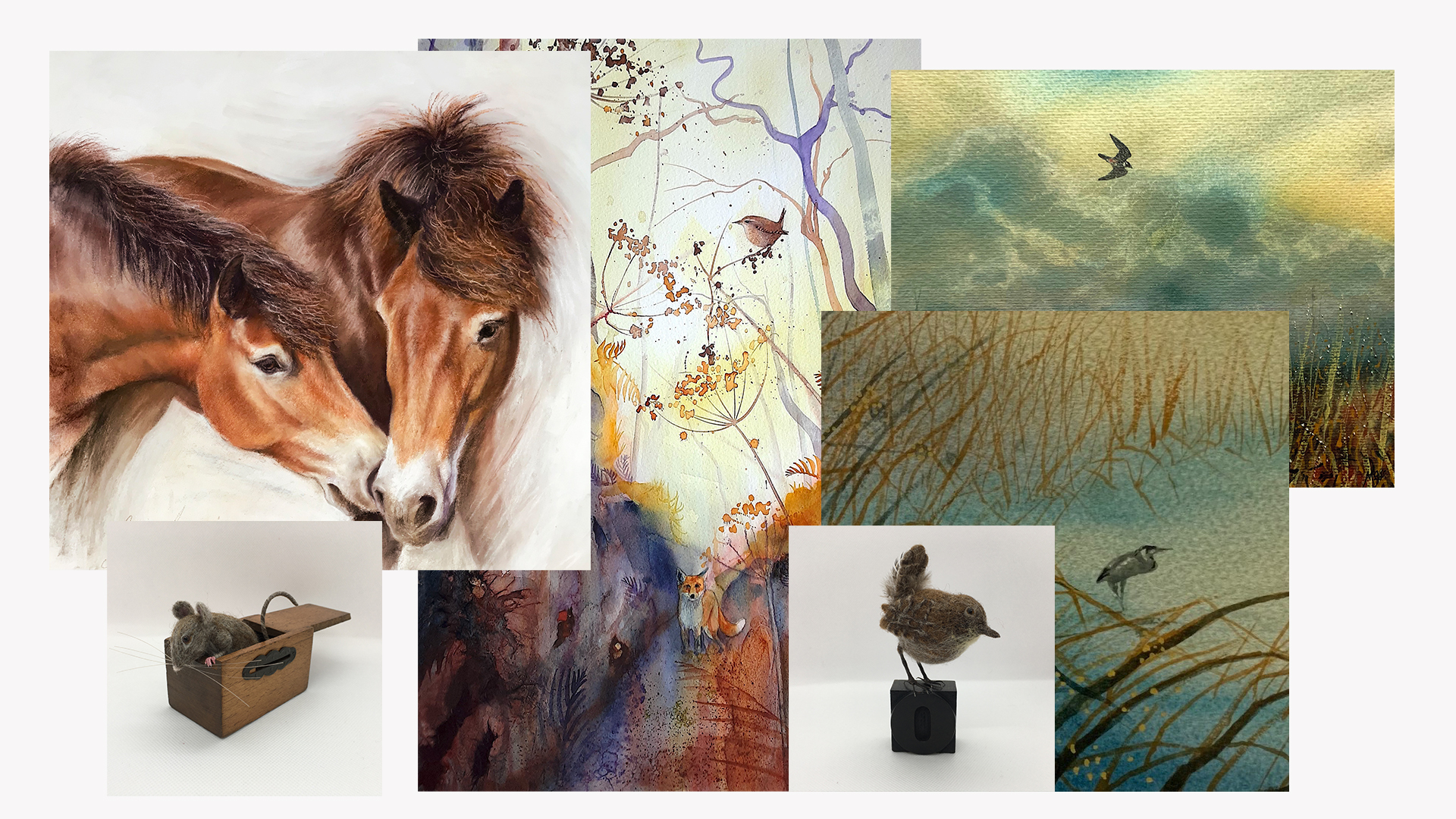 All Creatures Great and Small.
Plus, of course, we can't forget the inhabitants: the families fighting the wind or enjoying the views . Rebecca De Mendonca's friendly  Exmoor ponies greeting each other. Mike Moss' seabirds fighting the strength of the wind or those in quiet contemplation a heron. Then we have Shari Hill's badgers and foxes deep in their enchanted woods and  Jo Lilley's small felt mice peeking. Oh, art and nature are wonderous!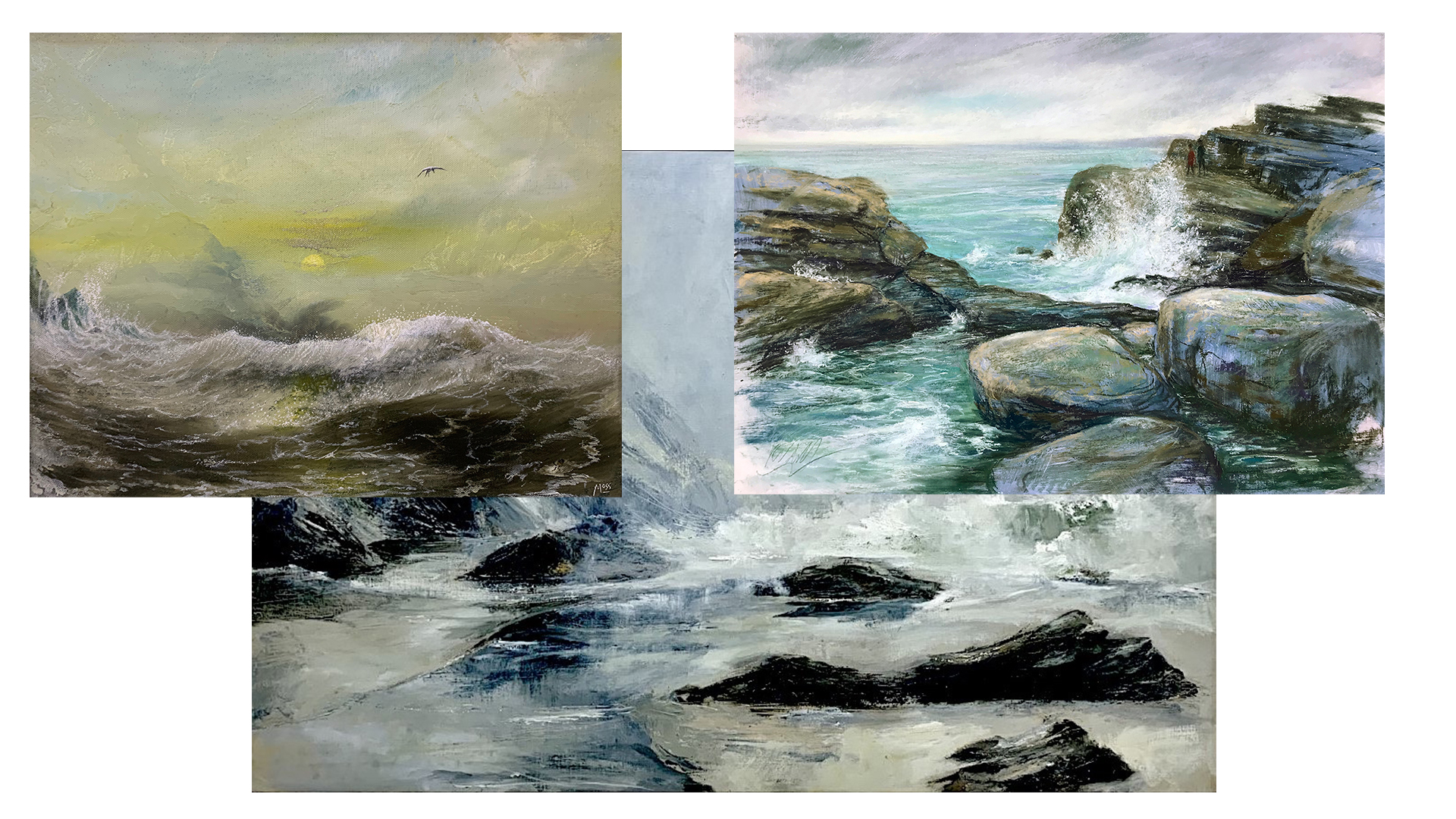 Diversity
Mark Making, Colour and Medium
When creating  energy or calmness in a painting  artists must consider their mark making and the medium they use.  Some artists have the ability to use one medium to represent both.  In this exhibition we have the powerful waves created with large sweeping brush strokes in oils from both Kim Pragnell and Mike Moss and Rebecca De Mendonca's use of mark making in pastels too.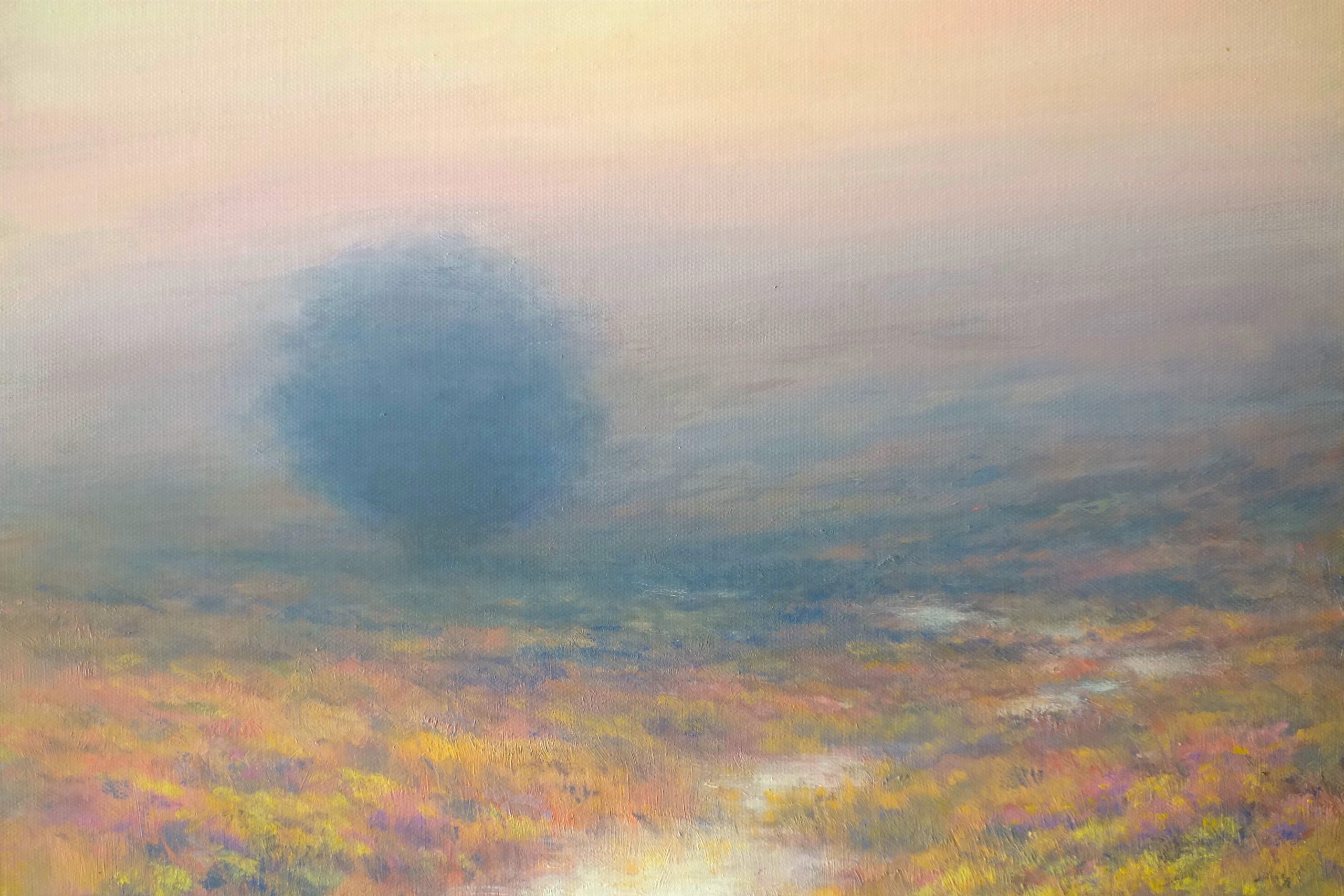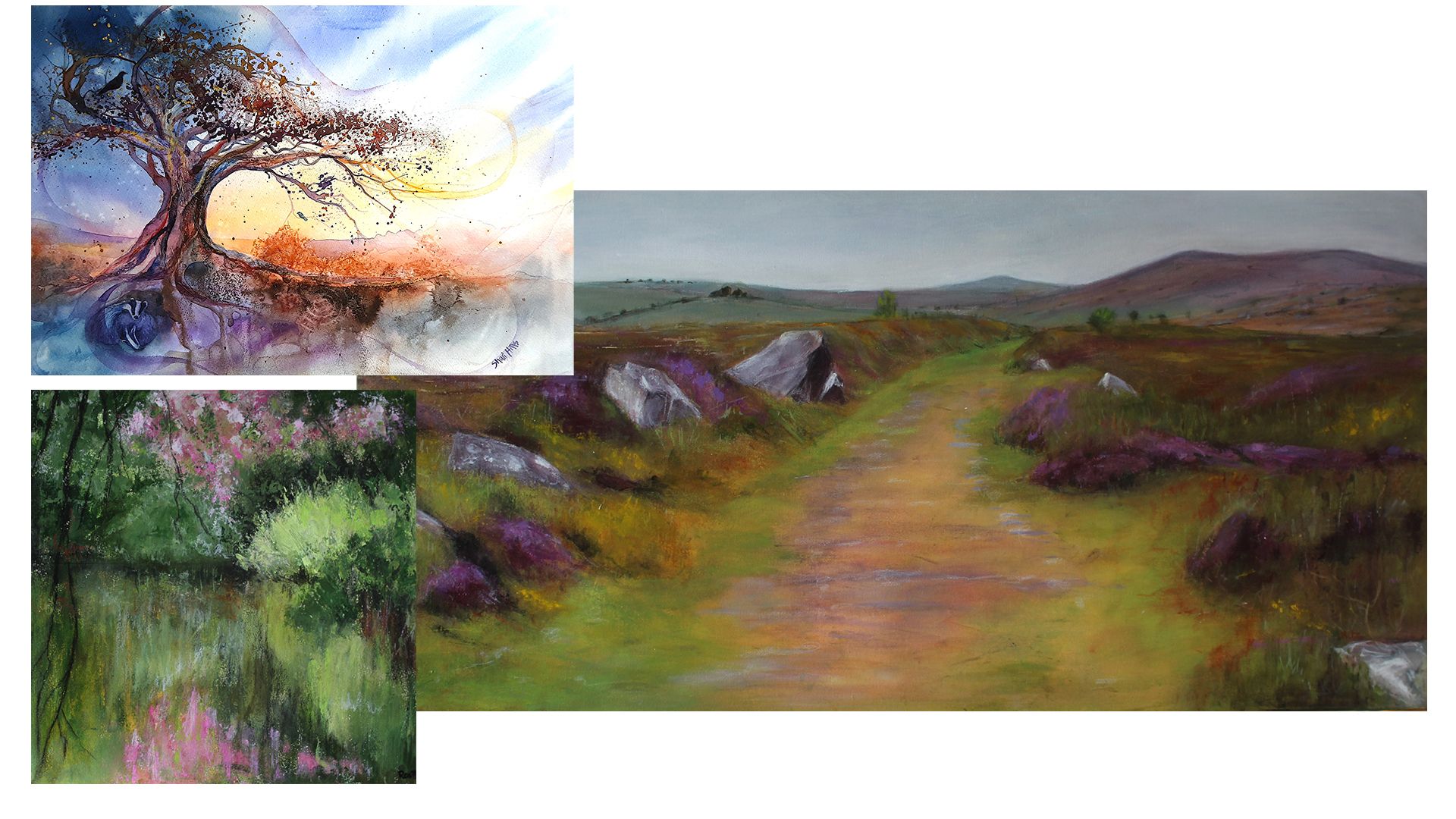 Moor and Woodland Scenes
 Alan Dax: Oil on Canvas
Shari hills
Moorland scenes by Alan Dax use gentle mark making, soft colours and  delicate blending to create soft dreamy  Dartmoor landscapes in oils.  Shari Hills uses bold sweeps and vibrant colour but the fluidity of the watercolour softens and takes the immediate vibrancy to a calmer place to create enchanted peaceful  woodland scenes. Rosemary Bonney takes us on a journey , romping across the moor following a track edged with heathers  with confident brush strokes and colour or to a contamplative and reflective place.