Weekly Art Classes
Cheri Hunston runs weekly art classes all year round.
11am-1pm on Wednesdays.
These classes are for all abilities and cover all mediums and subjects.
Cheri works one to one with each person in a small group setting.
The maximum number of students is six so please call to see if we have any vacancies.
Call 01822 258529.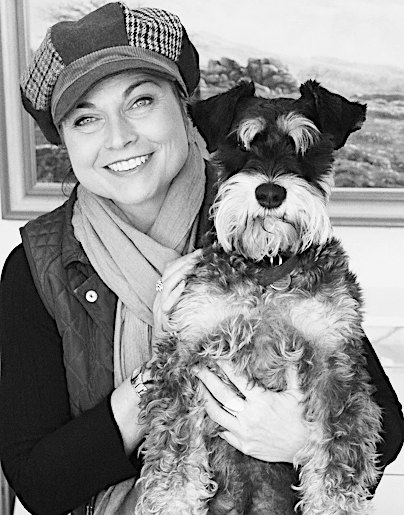 Information from your tutor, Cheri.
The sessions are 2 hrs long and they begin at 11 am and end at 1ish. It is a relaxed and friendly group of up to 5 people who are passionate about art. They all have different interests and use different mediums.
They all started as beginners so don't feel intimidated by them- we are all empathetic to how starting something new feels!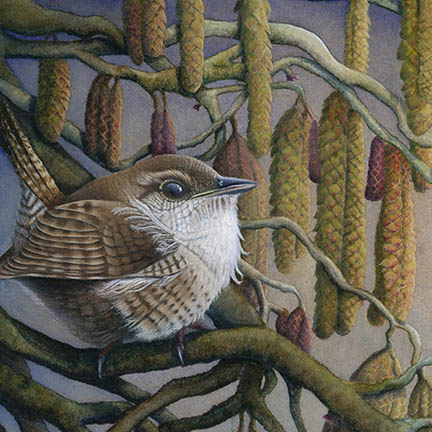 Wren & Catkins in watercolour by Cheri Hunston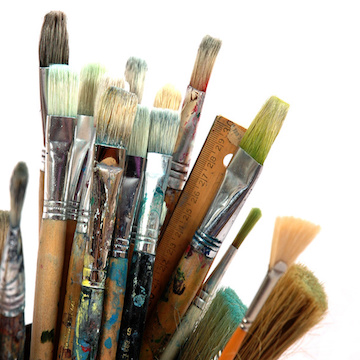 Who is it suitable for?
 From complete beginners to intermediates.
As the group is small this allows me to work one to one with each student on their chosen medium and subject. You should also know that Claude the gallery dog will be present to reassure you. He does sleep most of the time though!
How does it work?
It starts with a chat- I need to ascertain what level you are and what you want to achieve.
I advise on equipment to save you from spending a fortune on rubbish materials. I can provide materials for you to try at no extra cost. I will demonstrate skills and techniques as and when needed by each individual.
I don't do a demonstration and then ask the group to copy .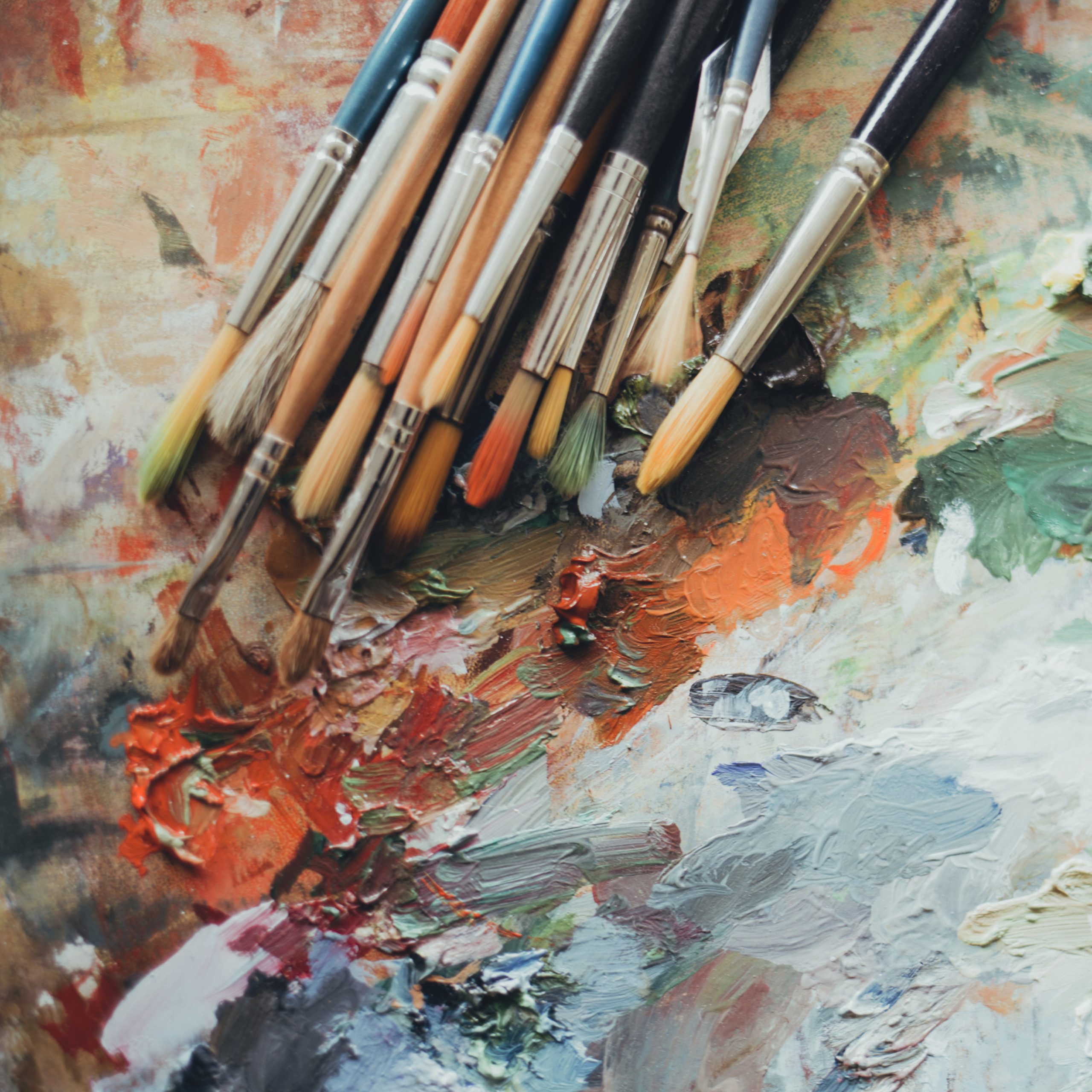 What is the Aim of the Class?
This class is about you and your own artistic journey: becoming familiar with mediums, materials, techniques, developing your skills and confidence to ultimately find your own style.
Refreshments  tea, coffee, squash (sometimes  even biscuits) are included.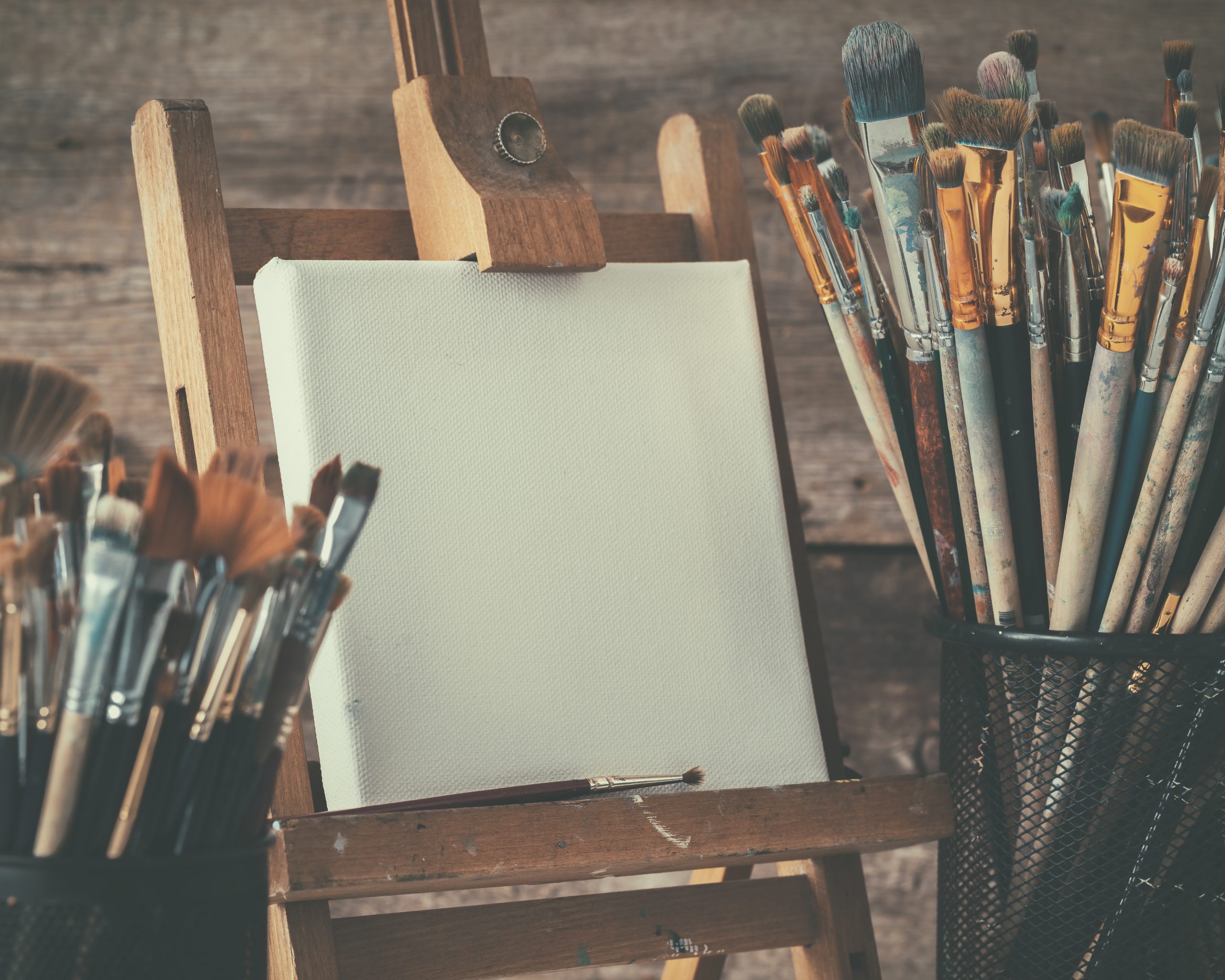 What is different about this class?
Most classes take up to 10-15 students. I only take 5-6 max.  
Many art classes are just about socialising with art thrown in. This class  (although we do chat) is definitely art focused!
Many art classes demonstrate and then you copy- this class you get expert teaching on your chosen medium and subject. It IS bespoke
Most art classes are run by artists. In this class your teacher is a professional artist, gallery owner and also a qualified teacher.
Most classes are about one style and one medium.  This class is ALL mediums: watercolour, gouache, ink, graphite, charcoal, acrylic and oils. You can try other mediums whenever you want and it is about developing your OWN style not copying the teacher's style. 
I want to know more…
If this sounds like this would suit you, then please do get in touch to see if we have spaces and also to arrange a chat. either email me or give me a call: 01822 258529
Message me or What's App on:  07718386580
View Cheri's artwork:
here
How to book
You can book over the phone 01822 258529
We take all major credit and debit cards.
Please make sure to  read our terms & conditions before booking
To book e-mail us on info@wildwoodartsdartmoor.co.uk
or call us on call on 01822 258529
students' work
View what other students have created on their own gallery wall!
Could your art be joining our student gallery wall soon?
WARNING!  If you are of a nervous disposition and have little or no confidence don't look!  Some of this work is truly amazing- but, seriously, please don't be intimidated. All these students  began where you are right now and felt just like you.
NB: All this artwork was produced in these classes  or with Cheri's supervision and teaching.
coming soon….
Learn more about your tutor, Cheri.
Want to know what expertise Cheri has?  Want to know more about her qualifications?
What to read testimonials? Want to view Cheri's own art work?
COMING SOON-STILL EDITING