We  generally run five exhibitions each year: Spring, summer, autumn and winter and one 'special' featured artist. 
Our preview evenings (when not in lockdown) are lovely events. Customers  can enjoy a few glasses of wine whilst meeing some of the artists and  have exclusive first viewing of the new exhibition. 
Our preview evenings are by invitation only. If you wish to become a guest please join our mailing list. We will then send you a personal invitation and keep you up to date on new artists and news from the gallery. We promise not to bombard you with emails and we don't pass your details on to anyone else. Simply complete the form below. We look forward to seeing you!
Upcoming Exibitions
February 2nd-20th 2021
A Shared Perspective. Michael Hill & Shirley Kirkcaldy.
A 'Shared Perspective' brings together two prominent southwest artists in an exciting collaboration that promises a fascinating insight into the works of Michael Hill and Shirley Kirkcaldy. With their individual styles bridging the gap between abstraction and realism, they both remain authentic to their subject matter, focusing on the mood it evokes and their unique perspective.  
From seascapes to landscapes, painted in oil and mixed media, the exhibit will encompass the true essence and energy of the southwest environment; its changing light, alternative weather conditions and different yet common viewpoints.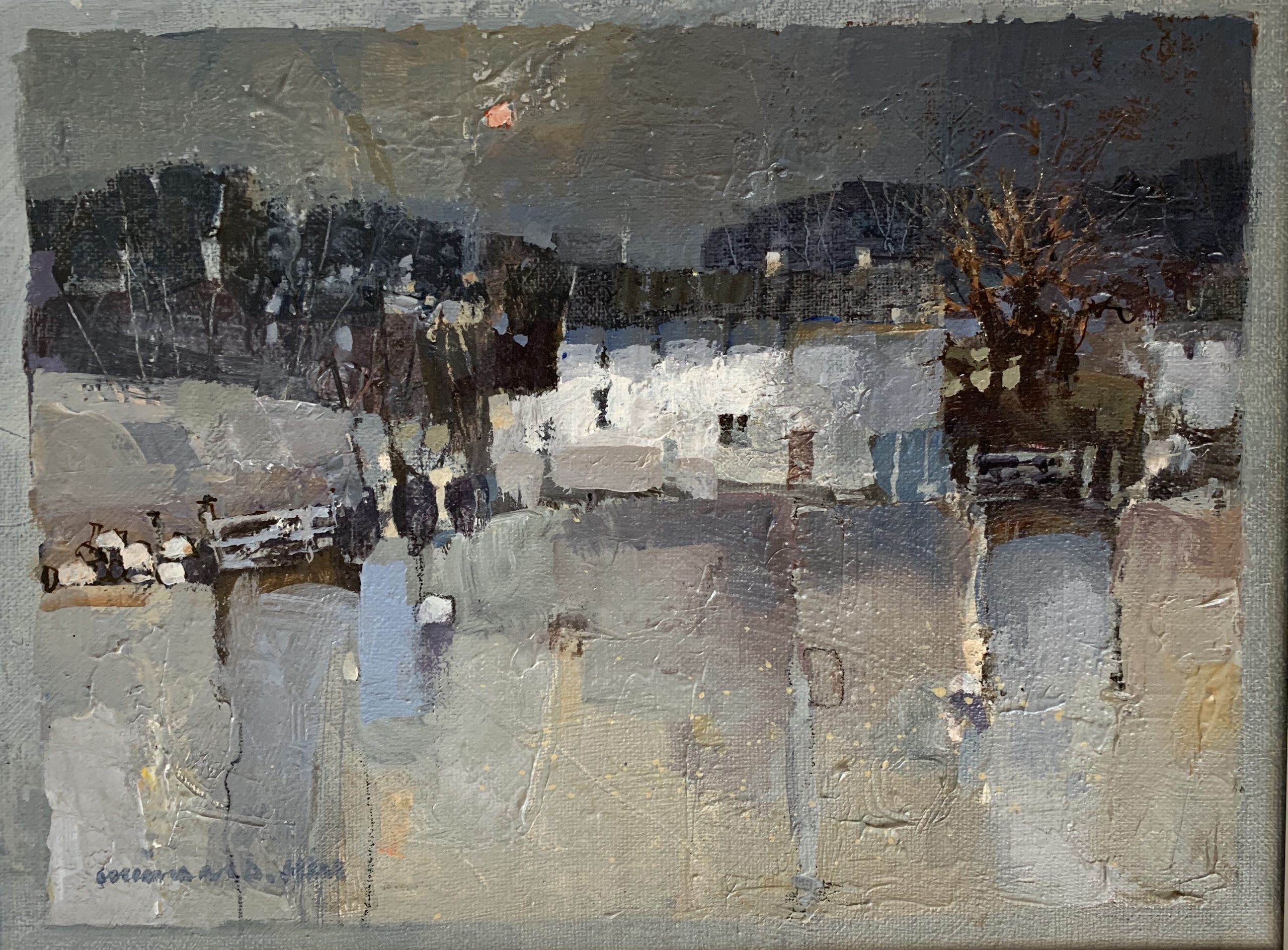 Michael Hill : Gateways. Acrylic. £295 W46xH39cm
Shirley Kirkcaldy: Hawthorn into the Light. Oil on board £525  W64xH50cm