Allin Braund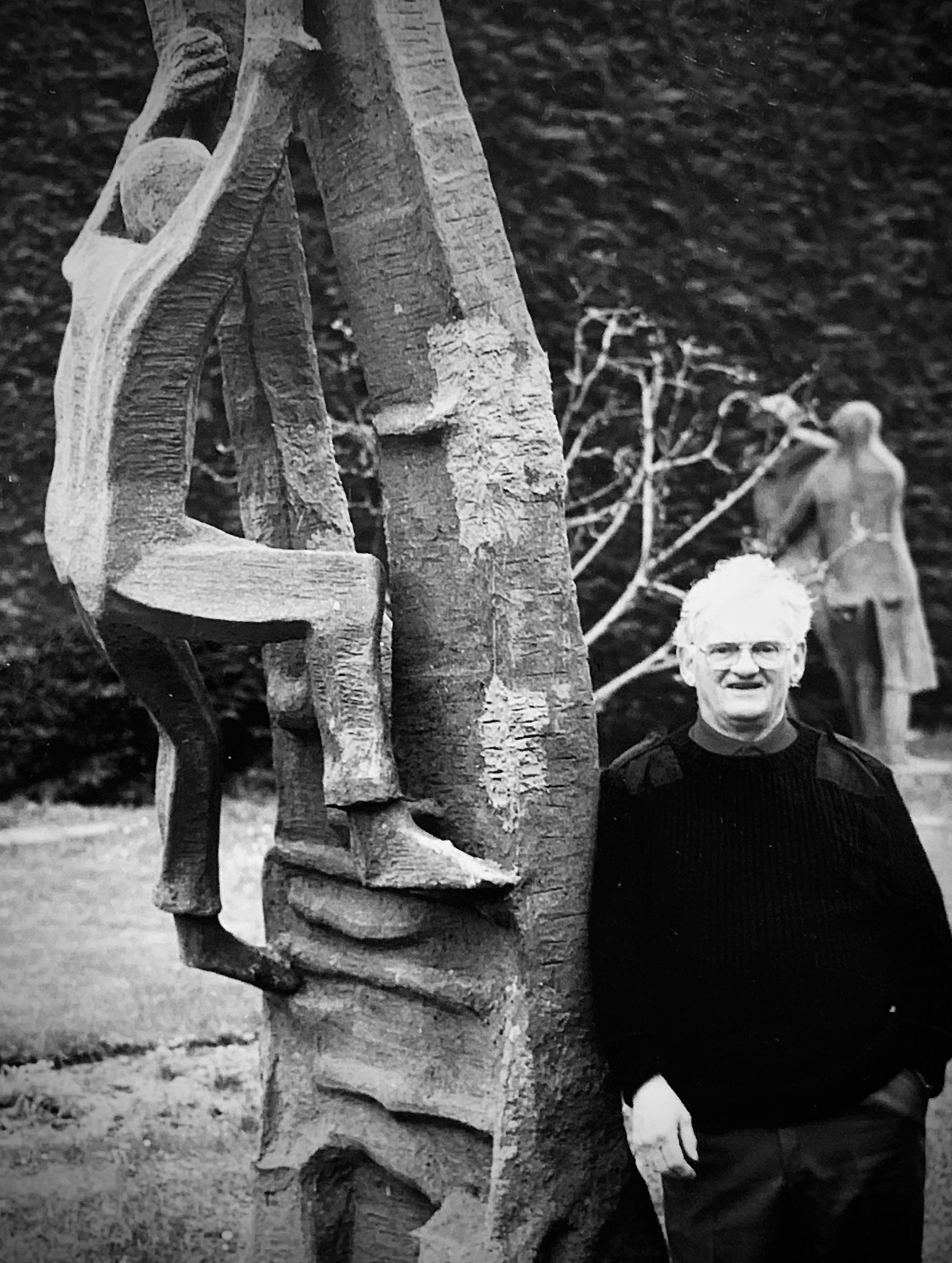 (1915–2004) was an artist of exceptional talent. In addition, his influence on post 1945 art in Britain was profound, yet largely unacknowledged. He was able to work with equal merit in the mediums of oil, watercolour, lithography and stained glass. He was also a sculpture of some repute.  Braund was born in Devon and educated at Hornsey College of Art. Like many of his generation, he saw active service in the Second World War.  He joined the Royal Marines and participated in operations in North Africa, Crete and the Indian Ocean.
He taught at Bideford Grammar School before World War II and returned to Hornsey thereafter to teach design and printmaking until his retirement in 1976. His key influence was Georges Braque.
He developed a style of cubist space in his lithographs. they were quick to find critical acclaim. In 1954 they were chosen to represent  Great Britain at the famous Venice Biennale. He was ranked alongside  his contemporaries such as Lucian Freud, Henry Moore, Francis Bacon, Ben Nicholson, Henry Cliffe and Eduardo Paolozzi.  He became a major force in British art from the early 1950s and gained a following overseas.
Exhibitions with his contemporaries quickly followed in London galleries, such as the famous Redfern Gallery in Cork Street,  St Georges Gallery, and the Zwemmer Gallery. He also exhibited at the Royal Academy and the Arts Council of  Great Britain.  His works are held in the collections of the British Government, the Victoria and Albert Museum, the Museum of Modern Art in New York, Boston Art Museum, the cumin Museum in Southwark and the British Council . He was also part of a BBC programme called The Artist at Work and was also featured by Andrew Lambirth in the Spectator and in the Arts review 1960 and 1963.
Allen Jones described his teacher's work as  ' Braque out of doors".  Braund himself, defines his point of view as " dissect and assemble". Since 1976 until his death in 2004 Braund presented images composed of receding planes parallel to the picture plane in a post- cubist idiom. They encapsulated a less formalised response to the West Country landscape and tended to focus on fixing a moment of the changing sky.  Nature for  Braund does not rest, it swirls and fights, but his later work seemed to return to the more romantic simplicity of his early work. The colour is subdued and the forms, whilst inventive are direct and bold. The work you see today reflects a man's life's journey- one of creativity, vitality and a unique talent.
Showing all 19 results