Wildwood Arts
Dartmoor's Art Gallery.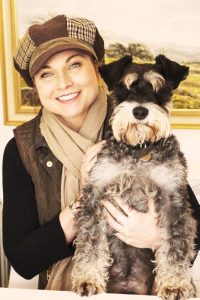 We are located in the beautiful Walkham Valley on Dartmoor in a pretty, historical village called Horrabridge near Tavistock on the western edge of Dartmoor National Park.
We are a friendly, independent art gallery, representing the finest artists who work on Dartmoor and across the Southwest. We are a showcase for their high-quality art inspired by Dartmoor, the Southwest and its wonderful variety of nature and wildlife.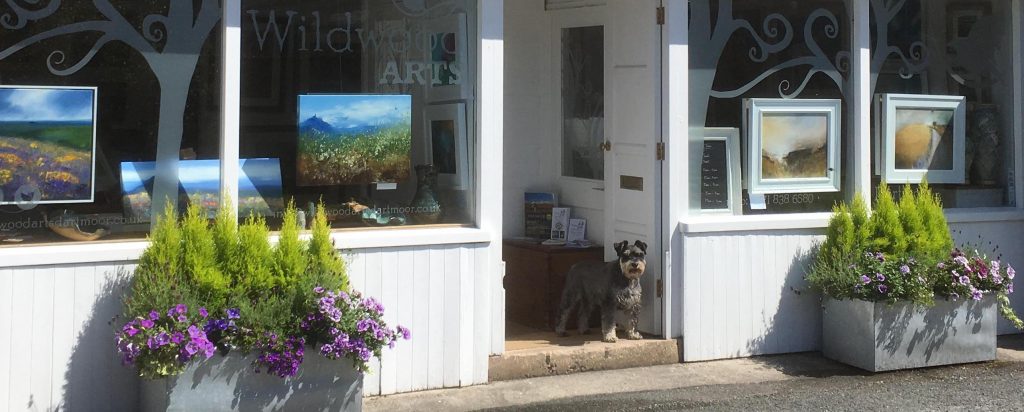 Being an independent gallery means that we represent the artists directly. We act as an agent for them. We do not sell mass produced published art like many mainstream galleries; consequently our artists always take a larger percentage and you really are supporting local artists. Big galleries often buy from art publishers and the artist gets only a very small percentage. Not only that, you won't find any of our work in every city in the UK, in fact you probably won't find it anywhere else. We look for quality, originality and uniqueness.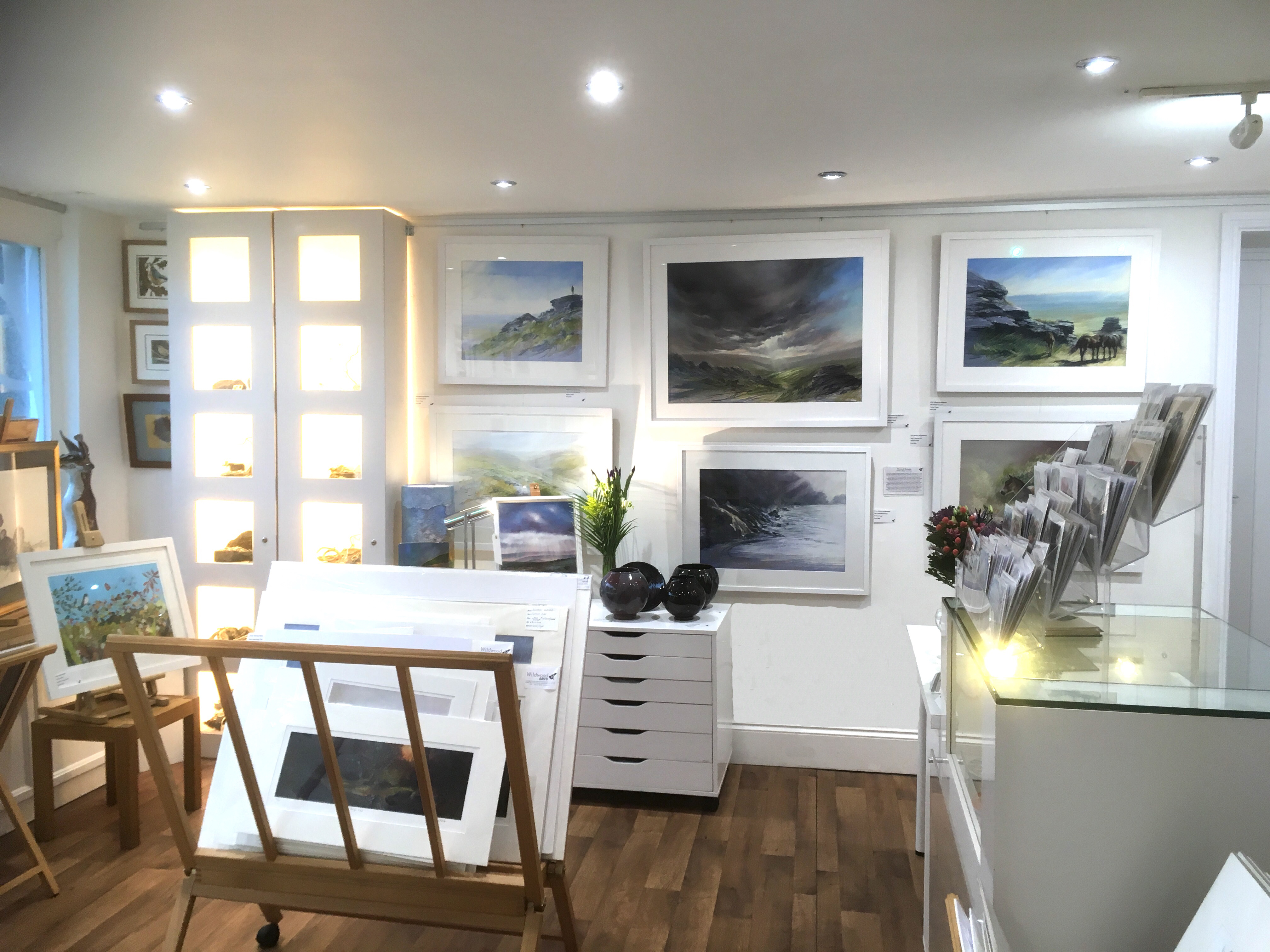 We stock a range of styles and subjects from post-war investment art to contemporary fine art in a variety of mediums: oil, acrylic, watercolour, ink and mixed media. We also have textile art, glass, hand-made designer jewellery, felting and ceramics.
We represent young, emerging artists to established and internationally recognised artists. So, whether it is finding something new and exciting for a specific place, or an investment piece, we have it all! So come and say hello!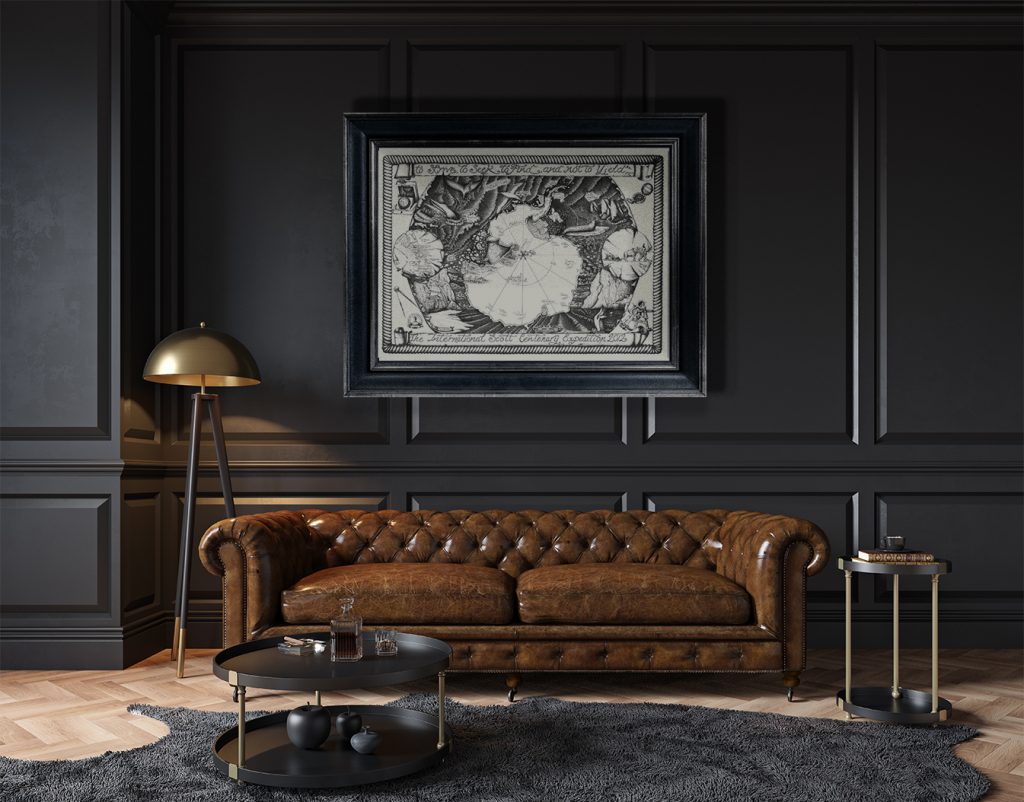 Owner Cheri, is an artist herself and you can often find her creating or teaching in the gallery, watched by her dog Claude. Weekly art classes run on Wednesday mornings, but you're still welcome to call in, meet the students and see what they are working on.
International felt artist, Hilary Woodgate is also a resident artist here and she runs felting workshops from the gallery on some Thursdays and Sundays.
Viewing Appointments.
It is always advisable to make an appointment with Cheri if you specifically wish to see a particular artist's work or need expert advice on investments. We can close the gallery for you and bring all the work of a particular artist for you to view.
Please call ahead to book an appointment if you wish to visit or view a specific piece of art work, or body of work by an artist and we will be delighted to welcome you.
To make an appointment
Keep up to date
If you would like to keep up to date with very latest from Wildwood Art please complete the form below to sign up to your newsletter.
Sign up to Our Newsletter.