Ann Powell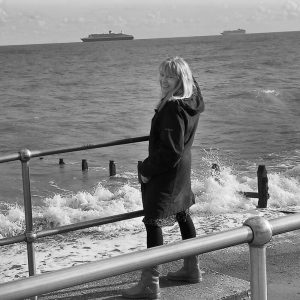 Drawing inspiration from Nature, Ann creates feminine and organic, individually hand-crafted, unique pieces of stunning jewellery. The beautiful twisting tendrils of silver, the translucent colours of semi-precious stones, rainbow hues of opals and subtle contrasts of silver and gold, along with river pearls and mother-of-pearl in her jewellery reflect natures beauty and influences of Art Nouveau.
Ann uses sterling silver sheet and wire and 9ct gold to fashion her jewellery, with no casting involved: making each piece totally unique. Additions of carved mother-of -pearl or pearls create subtle contrasts and gemstones bring colour and richness to each individual piece.
In 2001 she won the "Bruford's Jewellery Prize" for her collection of jewellery submitted for the South West Academy of Fine and Applied Arts Open Exhibition. Ann used her her prize money toward Coober Pedy: the major opal mining centre of Australia, where she experienced living in and underground dugout and being lowered down the mine on a winch, returning home with some beautiful opals.
Ann's work has been exhibited throughout the UK, as well as in Australia and she has been commissioned by clients in America, Australia, Japan and Europe.
She is also a member of the Devon Guild of Craftsmen and currently exhibits in a select number of Devon based galleries.
Showing all 19 results