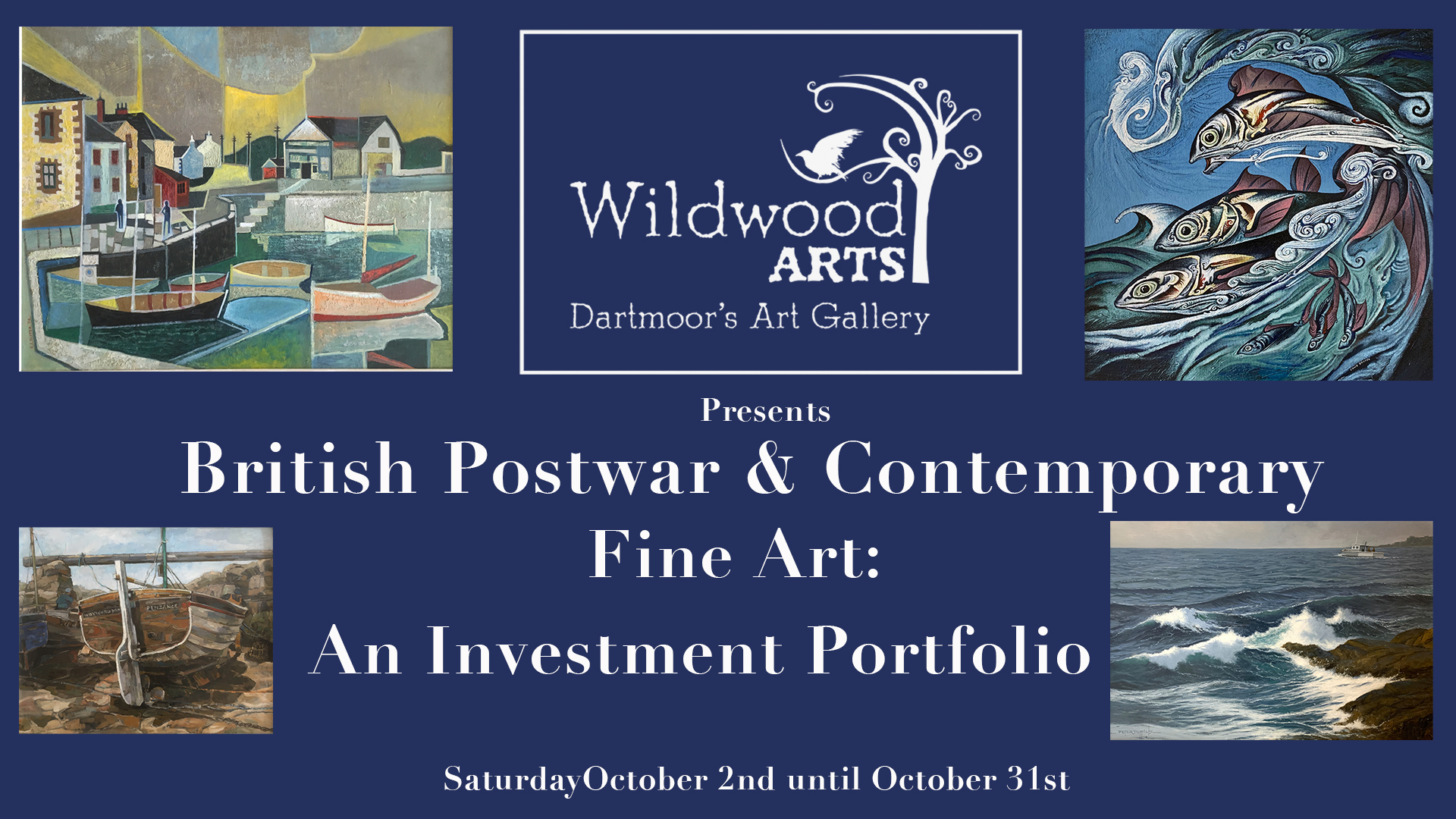 This exhibition at Wildwood Art Gallery, brings together a portfolio of carefully chosen British artists and artwork which spans 70 years of expertise, influences and experimentation resulting in an exceptional opportunity for any would be or seasoned art collectors and investors. From post-war art 1945-1970 , when artists attempted to re-establish identity and cope with drama of war and also the onset of the Cold War. Their work suggested new priorities and new aims. There was an openness to diverse sources and a battle between abstraction and figuration which pushed abstraction in new directions. A response to the figure and to the land was a recurring theme inspiring new forms of realism which is evident in the work of Richard Slater RI and Arthur Homeshaw RWA, as well as Allin Braund. For some artists of this period such as Sonia Robinson RSMA, SWA, they also looked back to the earlier radicals such as The Glasgow Boys and Cezanne as a way to explore and reorientate themselves in a new era. The battle between realism, abstraction and figuration continues today in the work of Eric Waugh whilst some contemporary artists such as David Brooke SWA, use figuration with his own playful blend of surrealism.
Starts Friday October 2nd until October 31st.
On line catalogue and virtual exhibition to follow.
Opening hours are:
Monday by appointment
Tuesday 10am-4pm fully open as usual 4pm-5.30pm by appointment
Wednesday 10am-4pm 4pm fully open as usual 5.30 by appointment
Thursday 10am-4pm fully open as usual 4pm-5.30 by appointment
Friday 10am-4pm open fully as usual 4pm-5.30 by appointment
Saturday 10am-4pm open fully as usual 4pm-5.30pm by appointment
Sunday 4th and 11th 11am-3pm fully open and other Sundays and times by appointment