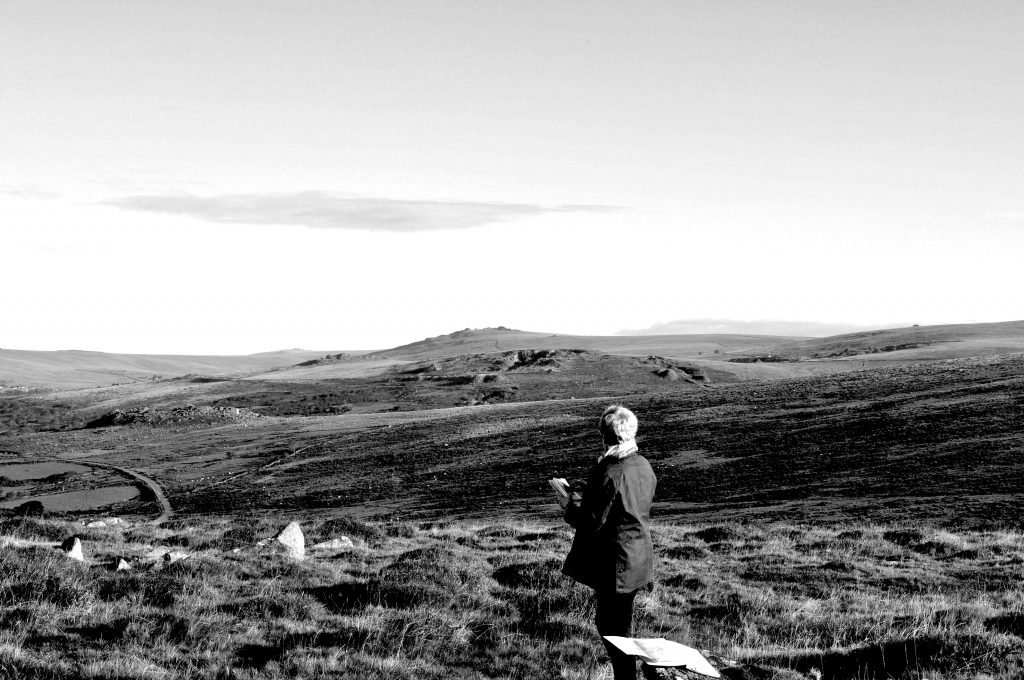 'Surrounded as I am by the visceral expansiveness of Dartmoor and dramatic coastline of the Southwest Peninsular, the exploration of land and sea is a constant element in my artwork.
What I see and feel in this natural landscape has a profound emotional ability to connect me to its ancient past, often reflecting my mood and never failing to remind me of Nature's superiority and strength. Evocative, wild and enigmatic.
To convey a sense of place I use mark-making and paint, through which I am able to communicate a personal significance and ever-changing life force.
Constantly exploring new ways of representing my ideas satisfies my want for making and discovering and reflects my love of painting, which has the ability to influence everything I do.'