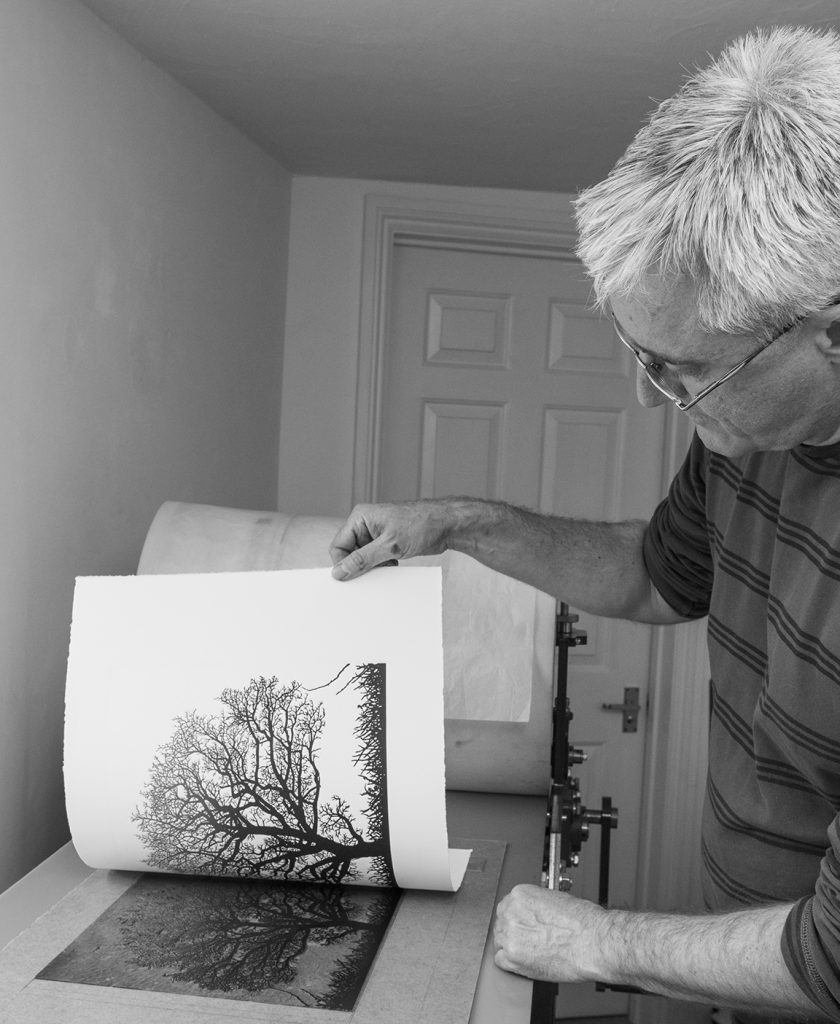 Richard lives in a wooded valley on the edge of Dartmoor in south Devon. He worked for fifteen years as a journalist. In 2010 he learned to print at the Dartington Printmaking Workshop.
His prints are produced by carving pieces of vinyl flooring to leave an image in relief. This material is used because it is harder than lino, so allows for finer details, but is flat, thin and flexible, so goes easily through a press.He obtains the vinyl as off-cuts from flooring shops. He likes recycling something which would otherwise be dumped.
Drawing directly on to the vinyl in soft pencil and pen, he carves around every mark. Each plate can take up to a month to carve. He uses lino- or wood-cutting tools, and sometimes, wood-engraving tools for very fine textural details. Once proofed and corrected, he usually makes one or two other plates to go with the tree plate to make a background colour, to add interest and mood.
Richard uses blended rolls of colour, especially in the backgrounds. Detailed cutting is sometimes difficult to print, but he has found that careful inking and experience gives good results.
Richard creates atmosphere and captures the beauty of trees in the landscape.