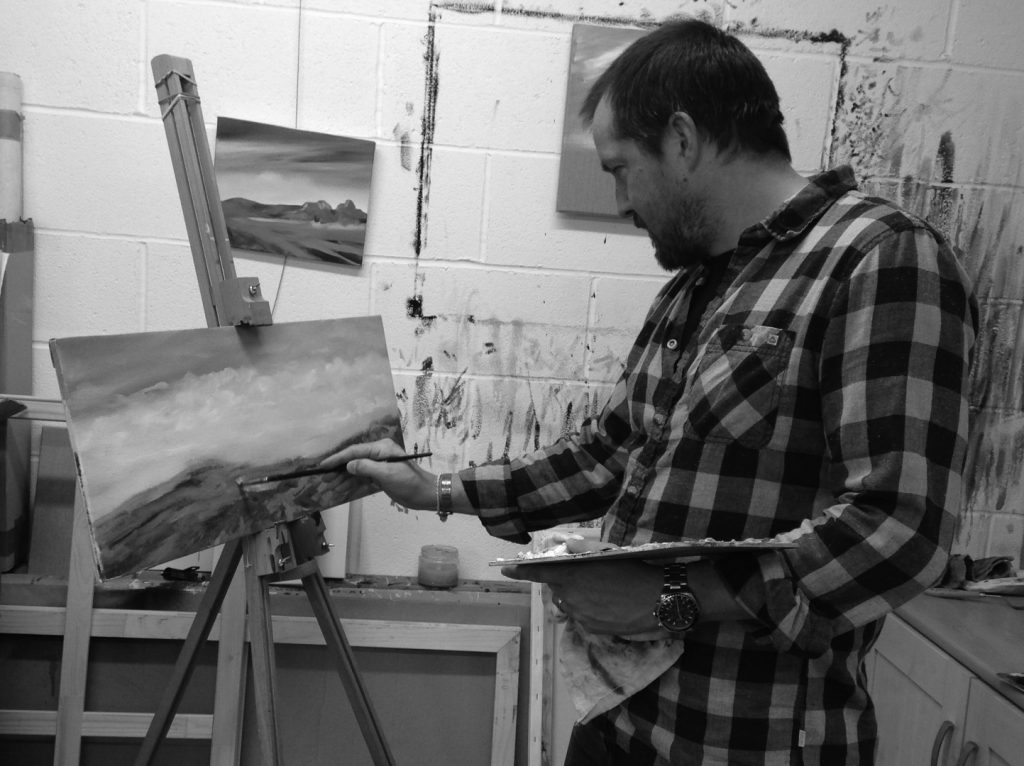 Matt Buckett grew up on a farm near Looe in Cornwall. He studied fine art at Falmouth College of Art and Southampton Institute of Technology and has been producing works of art since leaving art college almost twenty years ago. Selling his first painting before the degree finished, he began painting for a living, acquiring some large commissions for private collectors and commercial businesses.
Matt has a strong base of collectors and now works in many different media to accommodate the demand for his work, however he is most comfortable working in oil on canvas but he is interested and inspired by all subjects and media and his enthusiasm shines through in his use of colour and line which is often quite animated.
Now living and working on the edge of Dartmoor, he finds he enjoys the opportunity to respond to the beautiful landscape with a vibrant, often intense palette. He captures scenes of the moor that evoke a feeling of warmth and dramatic composition.
His fun and quirky ink paintings of the animals of Dartmoor reflect Matthew's own fun, colourful personality.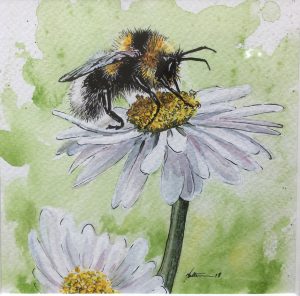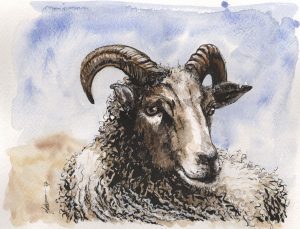 I produce art because I love the process of making; of creating something from nothing. It's the journey that inspires me to keep making more and its all about extracting what's inside and bringing it to life. I am constantly inspired by the local landscape and regularly surprised by the skies on the moor. With landscapes I love to work in bright colours that challenge our perception of what we expect in a painting. When I paint people I like to capture their character through careful composition and acquiring an understanding of the sitter, whereas with animals I like to be a bit more playful and free up the work a little. I make works of art, I write and sometimes I play the drums… my hands are always busy."