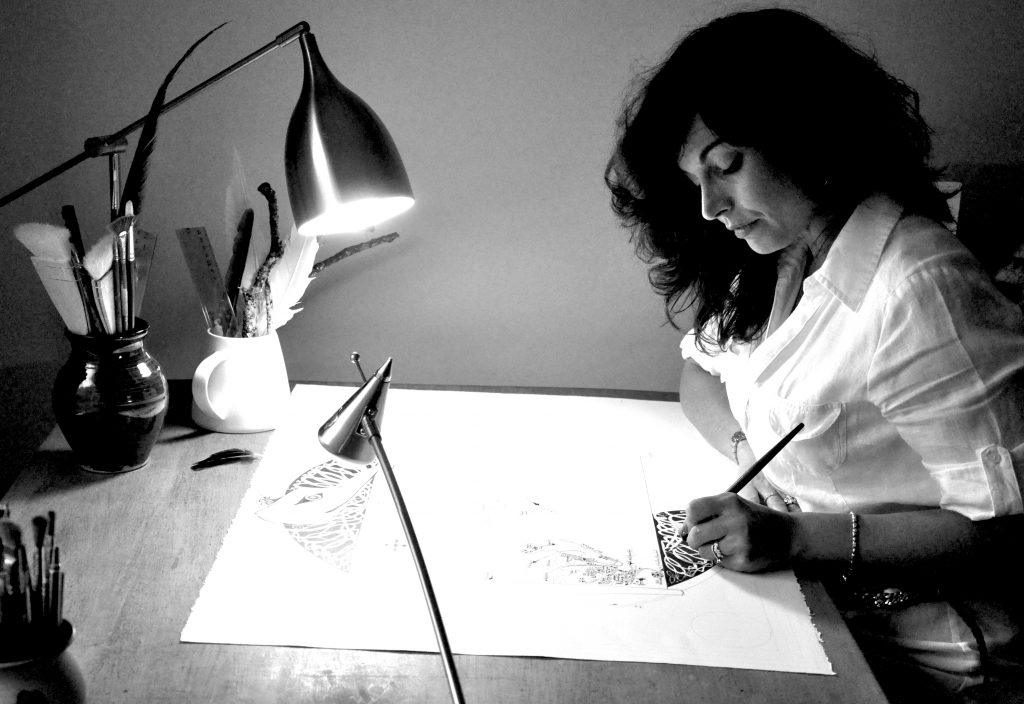 Creativity is in Cheri's blood and bones.  She grew up in a creative family home. Both her parents were artists: her father a calligrapher and book-binder and her mother an oil painter. They nurtured her imagination and creativity allowing her to experiment with ideas and different mediums.
Throughout her life, Cheri, has been fascinated by the natural world and animals; this, coupled with her academic studies of children's literature, and love of Victorian illustrations has culminated in her unique style of art.  Using a single ink nib she creates intricately detailed animal characters.
Artistic influences include Arthur Rackham, John Tenniel, the Art Nouveau Movement, Aubrey Beardsley and the Pre-Raphaelites.
Being meticulous, and using ink, which is one of the most challenging of materials, (as it cannot be erased or painted over) means that an original piece can take months to complete. Quality is at the core of all Cheri's work. She uses only the finest Italian hot-pressed paper and sable brushes, victorian ink nibs, and 24-carat gold burnished with agate. Her limited editions are produced by a specialist art printer on heavy weight fine art Hahnemuhle paper. Cheri is exacting when it comes to producing a print that is as close to the original as possible. However, some of the detail cannot be replicated and in some limited editions Cheri has to hand embellish each print. A unique feature of all Cheri's work is the love heart that she hides within each piece.
She has developed a growing number of collectors and has sold both nationally and internationally. She rarely exhibits as her originals take so long to produce and often sell before she can organise an exhibition.
"Living on Dartmoor is perfect for me because I'm fascinated by nature and animals. Every time I see a blossom, an animal, a gnarled tree or a sunset I'm filled with childlike wonder at their beauty. It fires my imagination and triggers my need to create. Through my work I want to share the beauty, magic, the emotions, complex relationships and the mostly unseen stories that are around us everyday in the natural world.

Every place has a mood and a story to tell. Every creature has a distinct personality. When I see an animal, I see a soul; I try to capture that and evoke a sense of story around them. Stories and make-believe open up an entire new universe that helps us understand our own reality (and escape it sometimes). My focus is to capture the essence in line, form, composition and texture through a single ink nib. Being as realistic as possible but adding a fantastical twist such as the glint in the animals' eyes, a tilt of the head, a ruffled feather or a crooked smile, I want to engage the viewers' imagination and emotions so they can also feel the childlike wonder I experience and complete the narrative that the art suggests."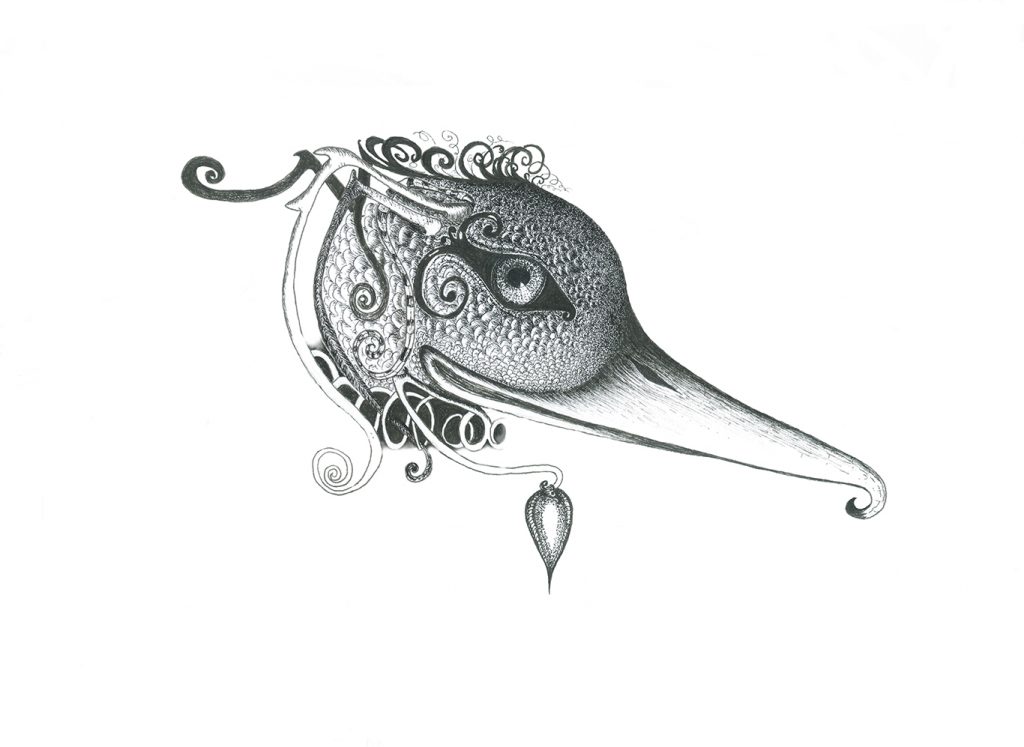 TEST DEMO GALLERY