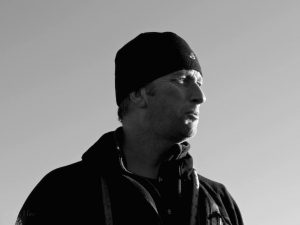 Andrew has sketched and painted his whole life, with memories of drawing birds in his grandparents kitchen to his self built studio of today. Throughout his life Andrew has been drawn to the outdoors either to work or play, the lure of the countryside and the solitary moor tops providing inspiration and relaxation in equal amounts.
He has exhibited at Paignton Zoo's annual exhibition for three consecutive years and has produced commissioned art work for private homes throughout the UK, United States, Europe and the Middle East.
However, painting commissions was not where his heart lay. The Dartmoor landscape was to become his inspiration. Andrew is part of Dartmoor Search and Rescue team in Ashburton, and knows the Dartmoor landscape extremely well in all it's weathers and all times of day and night.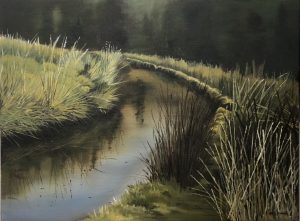 I hope I can do justice to the landscapes I've worked, lived and played in my whole life; the out of the way places tucked in valleys and cleaves to the wide open moor tops, the places where the path is more difficult to see if there is one at all or along the track that's less travelled.