When:
2019-03-10T00:00:00+00:00
2019-03-11T00:00:00+00:00
Where:
Wildwood Arts
Chapel Lane Horrabridge
PL20 7SP
Contact:
Cheri Hunston
01822 258529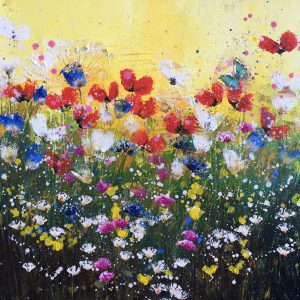 Butterflies and Flowers with Laure Bury
Make your own painting of Butterflies and flowers with acrylic paints on canvas.
A fun and probable messy day, mark making, colour mixing and composition with the wonderful Laure Bury.
Limited to six students.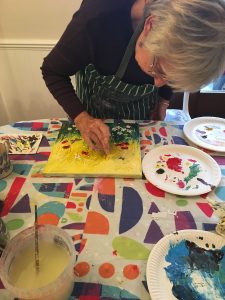 About Laure:
Laure Bury is a Devon-based artist known for her large vibrant and dreamy oil landscapes, seascapes and colour compositions with butterflies and wild flowers. Her work is exhibited nationally and internationally and has exhibited at the Mall Galleries in London.
Laure has travelled the world for inspiration but sometimes simply finds it in her own cottage garden on the edge of Dartmoor. She says that to create a picture is a process "like a dance, with loose and broad movements, splashing, scratching and watching the painting evolve almost by itself; evoking the beauty of nature. The message is peaceful and invites the viewers to rejoice in life".