When:
6th February 2019 @ 2:30 pm – 4:30 pm
2019-02-06T14:30:00+00:00
2019-02-06T16:30:00+00:00
Where:
Wildwood Arts, Dartmoor
Chapel Lane
horrabridge
Yelverton. PL20 7SP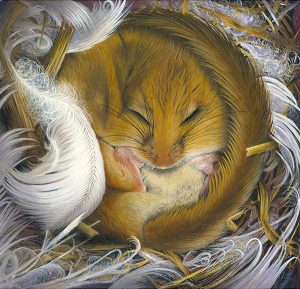 Art Hub with Cheri Hunston
Any level- beginner to

 

more experienced.
Your chosen medium.

 

Your chosen content.

 

Bring along whatever you wish to work on in any 2D medium: oils, watercolours, pencils, acrylics, pastels, charcoal, gouache, inks.

 

Receive tuition, help, support and let us move you forward.

 

One-to-one tuition within a small group tailored to your needs.
Cost: £25 per week or £80 for 4 week term (£20 per week /£10 per hr)
Time/day: Wednesdays 2.30pm-4.30pm
ABOUT ART HUB
Many art classes are based around an expert demonstration and then a large class tries to replicate this, all within a couple of hours. This can lead to frustration if you don't quite 'get' the techniques, or if the professional works too quickly for you and if it's a large class you get just a few minutes of the tutor's time. Why paint something someone else has chosen if it doesn't inspire you? Why pay to have just 5 or 10 minutes of the tutors time? Although this type of learning can suit some, it isn't for everyone.
THIS WORKSHOP IS DIFFERENT
You can work on any subject and use any medium that inspires you. You can take as long as you wish. The class is small and you will receive one-to-one tuition and personal demonstration relevant to your work. Cheri will assess what level you are at and move you forward at your own pace. Working on what you want to with a tutor who understands your learning needs can be much more rewarding than trying to produce a replica of what the tutor demonstrates. Additionally, with other members of the group working in different mediums, you may be inspired to try something new!
TESTIMONIALS
"From the very first moment I felt very welcome and comfortable. I gained a lot of knowledge and enjoyed every minute. I gained confidence back in myself and am now doing a degree in drawing and printmaking. Cheri is an excellent teacher and an amazing artist. She is an inspiration to me and others." Kerri. 
"I have been a student of Cheri's for two years. In this time, under her tuition, I have learnt many new skills; also she takes time to teach you the techniques. She has a very professional, but friendly approach in teaching of all her students. I have gained a lot of confidence in my artistic approach, which has also given me more confidence as a person." Jenny
"Before doing a course with Cheri, my pictures were flat with no life, but now my pictures have life with light and shade, using pencils, charcoal and acrylic. She has taught me lots of different techniques and how to get different textures." 
Richard 
"I started Cheri's classes 10 weeks ago to improve my art in general. I have really enjoyed the classes, which are informal, and one-to-one based within a small group.
I have attended many art classes over time in varied working environments, I find this one of the nicest as it is situated within an art gallery .Cheri is a very talented artist and experienced teacher able to impart knowledge and give comprehensive tuition with clear demonstration.
There is always something new and valuable to learn and I have done just that at this class! I feel motivated and inspired to draw and paint at home between lessons." Julie 
'What a lovely group! Cheri has  raised my awareness and enabled me to start putting things into practice so many things which I had taken for granted and only really knew in theory.' Mary Rose
About Cheri: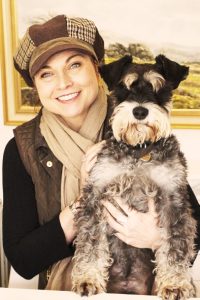 Cheri is a professional artist and has sold work around the world. She is also a qualified and experienced teacher with over 18 years teaching experience.
Examples of some of  the student's work at Art Hub