If you would like to know more or book onto any of our courses or workshops please visit how to book or  contact us.
Please make sure you read our terms and conditions before booking any of our classes or workshops.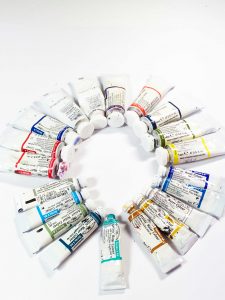 Mar
24
Sun
Jewellery Making with Xuella Arnold

@ Wildwood Arts
NEW FOR 2019!
Jewellery Making with Xuella Arnold.
What a great Mother's Day present!
Make a heart shaped necklace and matching earrings. Use the rolling mill to impress some amazing patterns on to silver sheet, then learn to use a piercing saw to cut out your heart shape pendant you can also stamp words on to it to personalise it, add a bead to hang in front of it, or make it as a present. And if there's time you may be able to make a pair of earrings to match.
We will learn to file, sand, drill and polish, to create a finished pendant to wear home.
Includes – 4cm x 3 cm silver sheet
                     Silver jump ring 
                     Cord to hang the pendant
Or can buy silver chain (extra if wanted) £10-15
TEXTURING USING A ROLLING MILL
A really attractive way of adding texture and pattern is to use a rolling mill. It is amazing what objects and textures will indent into the metal, things such as feathers, skeleton leaves and fabric to mention a few, it's worth trying objects out first with scrap metal to see if it works successfully as a pattern. You can also buy pre made brass texture plates, The key to getting a good impression is getting the depth on the rolling mill correct, for the thickness of metal you are using.