If you would like to know more or book onto any of our courses or workshops please visit how to book or  contact us.
Please make sure you read our terms and conditions before booking any of our classes or workshops.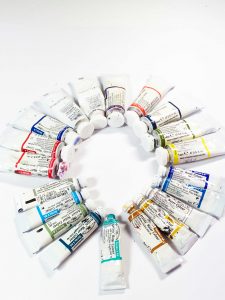 Feb
17
Sun
Drawing for Beginners with Cheri Hunston

@ Wildwood Arts
Feb 17 @ 10:00 am – 4:00 pm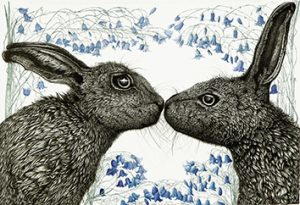 Drawing for Beginners 10am -4 pm £70 with Cheri Hunston
A  friendly, fun and industrious  workshop packed with skills, techniques and exercises. For absolute beginners or those wanting a refresher to brush up their drawing skills. focusing on materials, line, form, shape, texture, proportion -all you need to know to start your artistic journey! Materials provided
Limited to six students so you have one to one tuition within a small group.
Read more about the tutor: Cheri Hunston
Testimonials:
'A brilliant day. Learnt so much. Really worthwhile to get started'. Jill 
'Fabulous day. Never drawn anything recognisable before. Went home having learnt lots, and wanting to do more'. L. Benfield.
'Brilliant day- exhausting-educational- everyone CAN draw and Cheri can inspire you to try different techniques and build your confidence'. Chris 
'An enjoyable absorbing day with a small friendly group and plenty of one-to-one help from a lovely experienced artist and teacher.' Sue
'A very enjoyable day learning the 'basics' of drawing. Lots of encouragement and a relaxed atmosphere. A great start to my new hobby! Sally. 
So come on and join us! call now on 01822 258529 or email: info@wildwoodartsdartmoor.co.uk
Mar
3
Sun
A Dog in a Day with Kate Toms

@ Wildwood Arts
Make your very own Dog in a day!
A one day needle felting workshop suitable for complete beginners or those with some needle felting experience.  
Needle felting is a simple process whereby fibre (in this case sheep's fleece) is shaped and compressed by hand and 'fixed' in place using special barbed needles.
You will spend the day making a small sitting felt dog – working your way through the various stages of construction.  All tools and materials will be provided.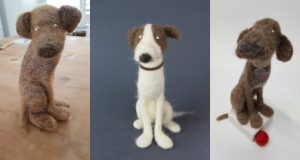 About Kate Toms 
Kate is a professional textile and mixed media artist who loves to create characters.  Self-taught, she taps into childhood memory, a love of animals and everyday observation for inspiration, aiming to engage and amuse the observer.  Over the past sixteen years, Kate has sold her work through a number of galleries and also enjoyed work as a published author/illustrator of a number of books for the very young.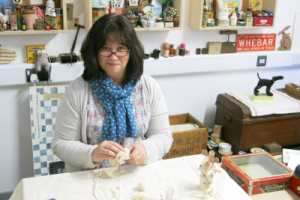 Apr
7
Sun
Developing Drawing Skills with Cheri Hunston

@ Wildwood Arts Dartmoor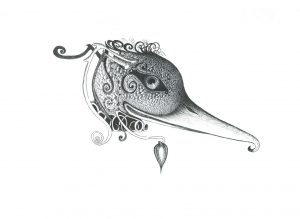 Developing Drawing skills with Cheri Hunston.
A workshops developing skills such as understanding lighting, how to create texture, shading and perspective using pen and ink, charcoal, graphite and chalks.
Suitable for those who have some basic drawing skills.
Limited to 5/6 places.
about Cheri :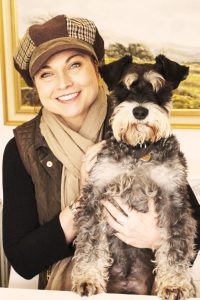 Cheri is a professional artist  and a professional, experienced, qualified teacher and trainer of all ages. She has a PGCE (postgraduate certificate of education) and MA (Master of Arts). She taught English, Literature and media in secondary schools for ten years, was an examiner for KS3 SATS, a marker for the 11 plus English, worked as a trainer for AQA examination board and worked as an education consultant for the local authority for several years: supporting English departments and whole school literacy before training as an OFSTED inspector before moving on to lecturing at Plymouth university and then to private tuition in art and English. she has been a professional artist and private tutor since 2010.
read more about Cheri and see testimonials 
Examples of students' work