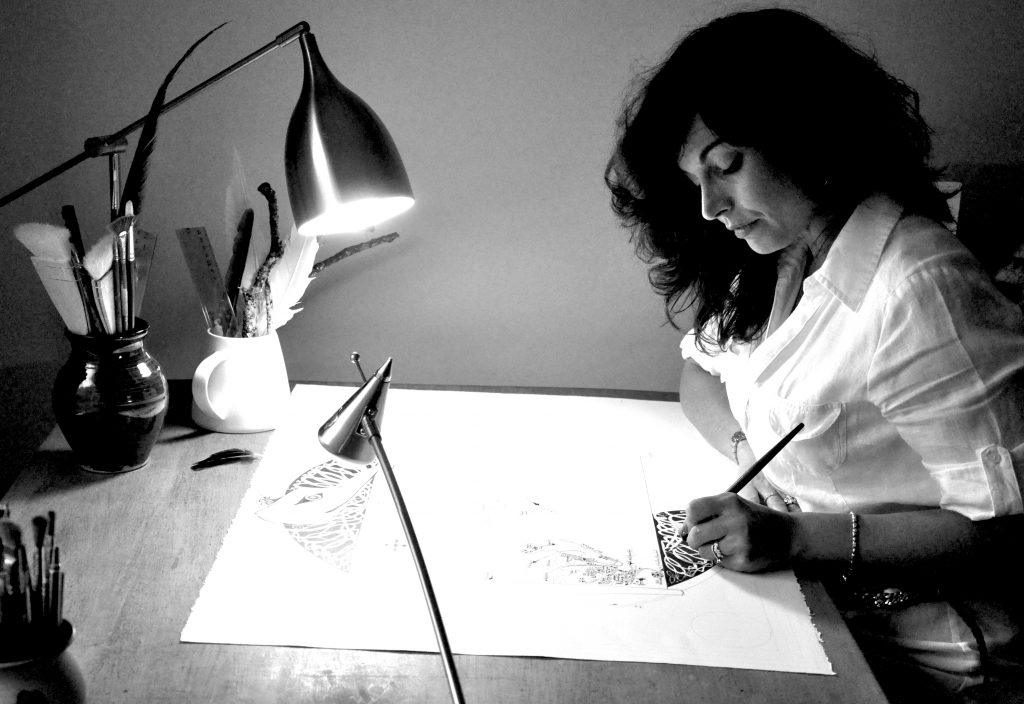 Cheri is a professional and an experienced, qualified teacher and trainer of all ages. She has a PGCE (postgraduate certificate of education) and MA (Master of Arts).
Whether you are a complete beginner or a competent artist, young or elderly, Cheri offers small, friendly, informal and fun workshops, classes and courses, meeting the needs of all in a range of mediums covering a variety of subjects. 
"I love meeting people from all walks of life and all different ages and that is one of the many great things about art: it has no boundaries and brings people together. I have taught children from six years old to retired eighty year olds.  Seeing them grow in confidence, not only in their artwork, but in themselves, watching them experiment, have fun, share, and take risks in their art and develop as artists makes teaching worthwhile and rewarding. Creativity makes us curious, gives us problems to solve and new techniques to learn.
Most of us live busy, stressful and challenging lives where we are trying to juggle a million and one different things at the same time. Being creative can take us out of ourselves and offers a calm almost meditative practice where we can be lost in time and place. I think being creative helps us stay mentally healthy. Eighty percent of art is looking: how often do we say that, 'we should stop and smell the roses?'  well, creating art makes us do just that!"
Examples of students' work