Kari Mcgowan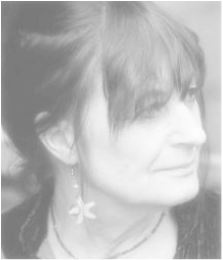 Kari McGowan is a watercolour artist based in West Devon, where the rugged, brooding landscape of Dartmoor is the inspiration for much of her work. The rolling hills of the moor seem rapidly to shift their contours as the seasons and light change.The facility of watercolour allows an expression of light that is both intense and subtly modulated, sensitive to atmosphere and character; it is a magical medium – water carrying pigment to paper transmitting light through its transparency and then having accomplished its work, evaporates, leaving its footprint – an image.
Kari also experiments with the portrayal of the subtleties of light through pastel, mixed media, drawing and printmaking. She feels her subjects find and haunt her, dictating her choice of medium; a particular light at a particular time – trees, blossom, sheep, landscapes. The effect can be dreamlike, even spiritual, capturing a fleeting, very special moment of grace that will now remain fixed in posterity.
Originating from the North West of England, Kari has lived in Cornwall, North Wales, the Lake District, France, the South Downs and now the northern flanks of Dartmoor. She studied at the University of Sussex where she completed an M.A. in mediaeval and contemporary French Literature.
For over  20 years now she has run Watercolour Painting courses throughout Devon, worked for Devon and Cornwall Adult Education  and during the summer months, works alongside the well known Dartmoor landscape painter, John Christian. Her longest running class is the South Tawton Art Group which has just celebrated nearly 20 years of joyful painting. Kari writes the Arts pages of the Dartmoor magazine.
Showing all 2 results