Exhibition Catalogue
British Post-war and Contemporary Art: An investment Portfolio.
This exhibition at Wildwood Art Gallery, brings together a portfolio of carefully chosen British artists and artwork which spans 70 years of expertise, influences and experimentation resulting in an exceptional opportunity for any would be or seasoned art collectors and investors. From post-war art 1945-1970 , when artists attempted to re-establish identity and cope with drama of war and also the onset of the Cold War.  Their work suggested new priorities and new aims.  There was an openness to diverse sources and a battle between abstraction and figuration which pushed abstraction in new directions. A response to the figure and to the land was a recurring theme inspiring new forms of realism which is evident in the work of Richard Slater RI and Arthur Homeshaw RWA, as well as Allin Braund. For some artists of this period such as Sonia Robinson RSMA, SWA, they also looked back to the earlier radicals such as The Glasgow Boys and Cezanne as a way to explore and reorientate themselves in a new era. The battle between realism, abstraction and figuration continues today in the work of Eric Waugh whilst some contemporary artists such as David Brooke SWA, use figuration with his own playful blend of surrealism.
Allin Braund(1915–2004)

 
Braund was an artist of exceptional talent. In addition, his influence on post 1945 art in Britain was profound, yet largely unacknowledged. He was able to work with equal merit in the mediums of oil, watercolour, lithography and stained glass. He was also a sculpture of some repute.  Braund was born in Devon and educated at Hornsey College of Art. Like many of his generation, he saw active service in the Second World War.  He joined the Royal Marines and participated in operations in North Africa, Crete and the Indian Ocean.
He taught at Bideford Grammar School before World War II and returned to Hornsey thereafter to teach design and printmaking until his retirement in 1976. His key influence was Georges Braque.
He developed a style of cubist space in his lithographs. they were quick to find critical acclaim. In 1954 they were chosen to represent  Great Britain at the famous Venice Biennale. He was ranked alongside  his contemporaries such as Lucian Freud, Henry Moore, Francis Bacon, Ben Nicholson, Henry Cliffe and Eduardo Paolozzi.  He became a major force in British art from the early 1950s and gained a following overseas.
Exhibitions with his contemporaries quickly followed in London galleries, such as the famous Redfern Gallery in Cork Street,  St Georges Gallery, and the Zwemmer Gallery. He also exhibited at the Royal Academy and the Arts Council of  Great Britain.  His works are held in the collections of the British Government, the Victoria and Albert Museum, the Museum of Modern Art in New York, Boston Art Museum, the cumin Museum in Southwark and the British Council . Allen Jones described his teacher's work as  ' Braque out of doors".  Braund himself, defines his point of view as " dissect and assemble". Since 1976 until his death in 2004 Braund presented images composed of receding planes parallel to the picture plane in a post- cubist idiom. They encapsulated a less formalised response to the West Country landscape and tended to focus on fixing a moment of the changing sky.  Nature for  Braund does not rest, it swirls and fights, but his later work seemed to return to the more romantic simplicity of his early work. The colour is subdued and the forms, whilst inventive are direct and bold. The work you see today reflects a man's life's journey- one of creativity, vitality and a unique talent.
Richard Slater RI
Richard Slater was born in London in 1927. He attended the Hornsey School of Art, which led to a long and distinguished artistic career first as a teacher of art. He moved to East Cornwall in 1973 and continued to develop and evolve as a painter in his own right. Recognition of his prodigious talent was acknowledged by his election to the Royal Institute of Painters in Watercolour in 1999.He is also a full member of the St Ives Society of Artists. Throughout this period he continually exhibited his work both in the West Country and London.
Throughout his career he has developed a well crafted, poetic and often allegorical style which places him at the centre of the British Neo–romantic movement. He portrays landscapes as abstracts with a narrative through the medium of vibrant colours. Working with equal dexterity across the mediums of pastel, oil and watercolour, Richard Slater creates complex images of rural scenes, villages, buildings, wildlife and flora.
Richard Slater's paintings are in the permanent art collection of the Royal Albert Memorial Museum in Exeter. Furthermore, his work is in the art collection of the BBC. In summary his paintings represent the art of a master of his craft. They are both an enduring joy and an investment for the future.
Arthur Homeshaw RWA
(1933-2011)
Arthur Homeshaw was a Westcountry artist whose work tapped into the deep-rooted influences that represent the best in English art. These perspectives are discernible in both his linocuts and his pastels. He developed a stylized manner of rendering reality. His work can be placed in the English romantic tradition of Paul Nash (1889-1946) and his work also reveals the influence of the wood engravings of Eric Ravilious(1903 -1942). He was a member of the Royal West of England Academy since 1964. He was a Senior Member of the Academy. His work has also been purchased by the Victoria and Albert Museum (The Giles Bequest Linocut Competition).In addition, his linocuts have been selected for the Summer Exhibition of the Royal Academy in 1964,1984, and 1985.His work has also been purchased by BP, Devon County Council, and Exeter University. Between 2006 and 2010 his work has been exhibited and sold at the Affordable Art fair in London. Homeshaw's work whether it is in the medium of linocuts or pastels represents a rare and unique talent. His work is now highly collectable.                      
Sonia Robinson RSMA, SWA.
Royal Society of Marine Artists, The Society of Women Artists, Newlyn Society of Artists, St. Ives Society of Artists (resigned 2006).
Sonia Robinson's passion for drawing is most important for a thorough understanding of her subject matter.  Pattern, negative shapes and the overall composition are thus realised - and convey why she wants to paint a particular scene. Inspiration comes from Giotto's, Renaissance drawings and also Cezanne and The Glasgow Boys. Sonia studied at Manchester School of Art 1943-45 and at Hornsey Art School, 1945-47.  In 1994-99 she acted as Hon. Secretary of the Royal Society of Marine Artists. She is a member of the Royal Society of Marine Artists, the Society of Women Artists, Newlyn Society of Artists, St. Ives Society of Artists (resigned 2006).  She won the Donald F. Blake/Lincoln Joyce award in 2001. Her work has been published in 'A Celebration of Marine Art', Blandford Press, 'Marine Painting', James Taylor, 'Great Textures in Painting', Tony Paul. She has exhibited widely across the UK. 
David Brooke RWA
David's paintings are quirky and humorous. Themes for David's paintings often originate from mythology, although interpreted and embellished by his imagination, sometimes the pictures create the feeling of myth or folk-tale although not based on any actual story. During his career David has produced numerous pen and ink drawings and occasionally he works with oil pastels, and more recently has been producing a number of coloured pencil drawings.  His paintings have been shown at the Royal Institute of Oil painters, London, United Society of Artists, London, and the Royal West of England Academy, Bristol. With the Society of Art of the Imagination he has exhibited in New York and Miami. He is also a member and regularly exhibits with the South West Academy of Fine and Applied Arts, the National Acrylic Painters' Association, the Society for Art of Imagination and the Bath Society of Artists.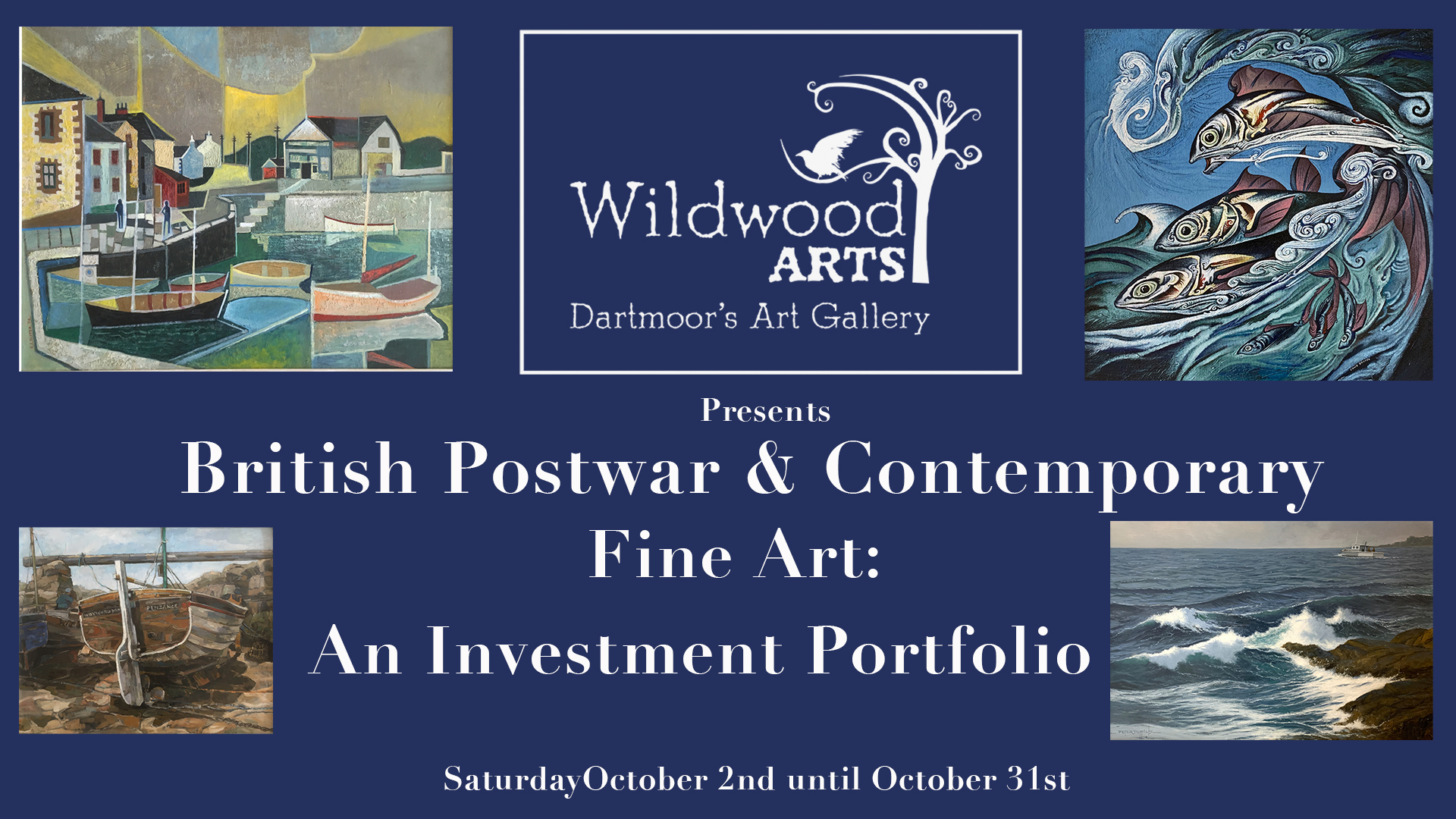 Showing 1–90 of 99 results