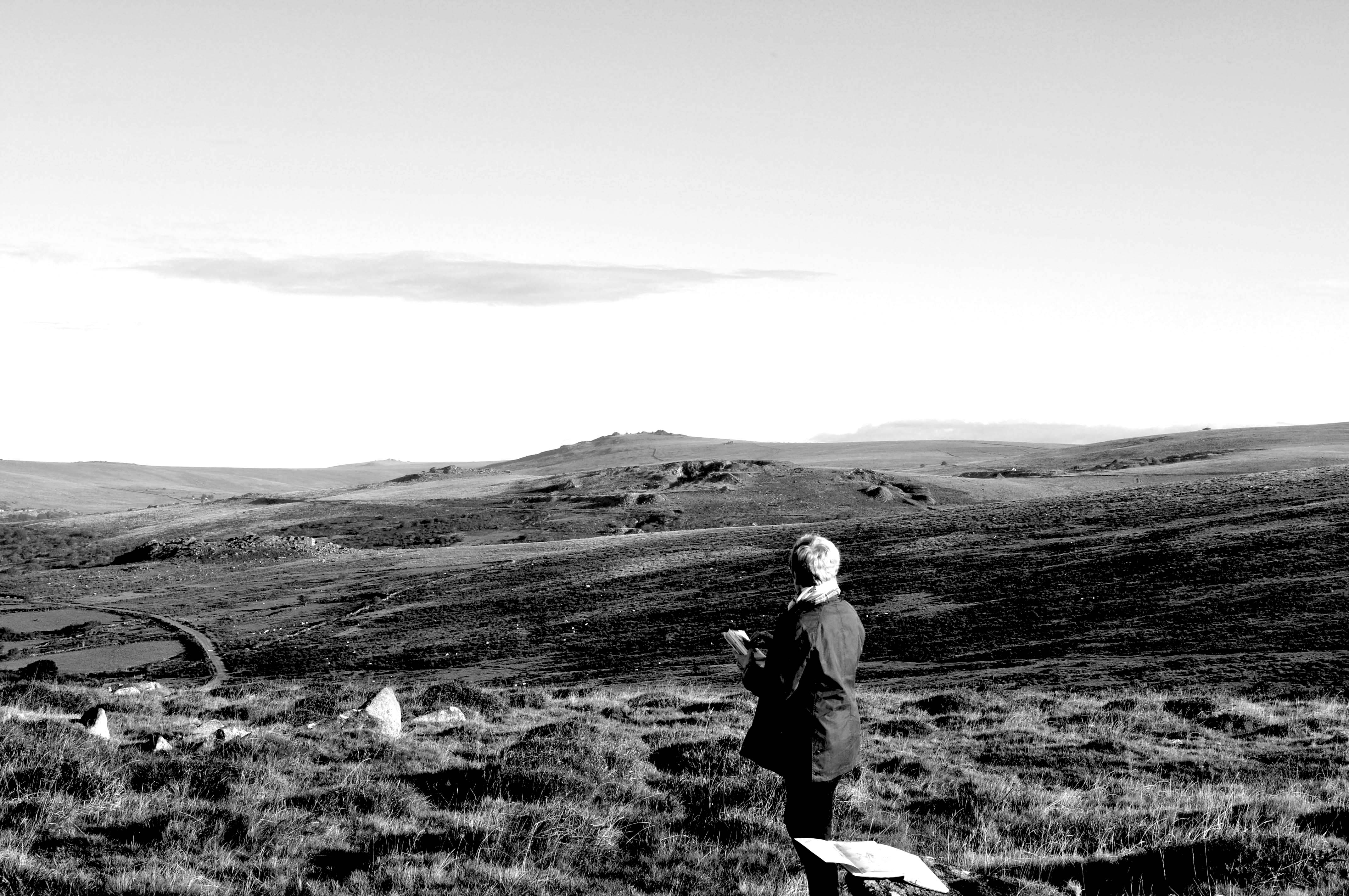 Shirley's work explores the natural landscape, in particular that of Dartmoor, where she lives, and the southwest coastlines she visits regularly. Her practice involves drawing in the landscape and working intuitively and expressively in a range of media, predominantly oil but often incorporating oil stick, wax, acrylic, ink or charcoal. Combining visual notes made on location, with memory and materials in her studio, ideas are investigated and possibilities explored until she feels that something beyond the obvious has been achieved.
Drawn to the edge of places where light and atmosphere feature significantly, her work aims to depict a sense of place and time where final images become less documentary and thus open to viewer interpretation.
Shirley teaches and demonstrates mixed media, oil and acrylic painting techniques through workshops and artist groups and she exhibits widely across the southwest and further afield.
She is a member of the Southwest Academy of Fine Arts and has been a featured artist in Devon Life, Dartmoor Magazine and The Artist publications.
Her work is currently represented in private collections in the UK, Europe, USA and New Zealand.